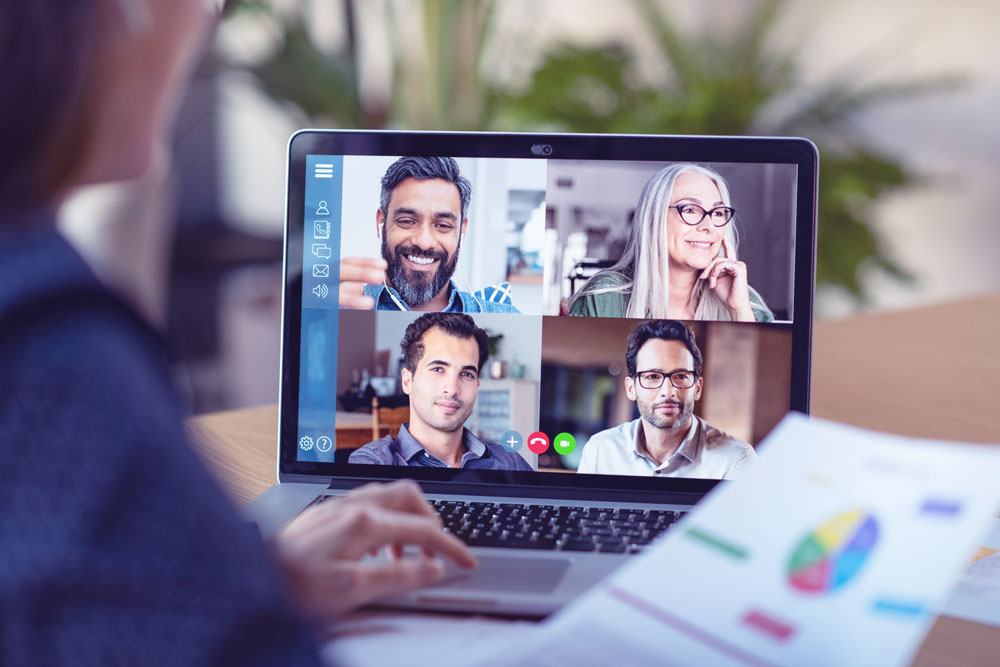 4 steps for better remote team management!
Two terms that have gained a lot of prominences recently are home office and remote work. One of the reasons for the growth and development of these modalities is technology. In addition, due to the global crisis caused by the coronavirus, many companies, not to stop, are diving into these new models.
For some time, many people believed that this type of work could be done in only a few areas, but it is in need that professionals are discovering that there are countless sectors that can be part of remote work.
However, new ways of working require new ways of management. We can't update the model and leave its applicability as it used to, right? It takes a commitment to change – so the results can be better than expected!
It was with this in mind that we brought this content. In it, you will find the best practices for managing remote teams! Continue reading and start working positively for this transformation now!
What is the home office and remote work?
The home office is often confused with remote work. In fact, it is when the employee does the work from their home, literally. In this modality, with some exceptions, there is no need to go to the company, and the employee has a lot of autonomy over his / her schedules and choices.
Remote work is more complex to perform. First, it can be done in other places that are preferred by the employee, such as cafes, libraries, or coworking.
Usually, remote work is not done alone: ​​the person participates in online meetings, shares important information with other professionals, and promotes partnerships – that is, it can be done as a team.
Both modalities fulfill goals, deadlines, and other strategies that organize the tasks. In addition, it is necessary to have a good connection, a notebook, and headphones. These are the important tools to do this job with excellence.
How to manage remote teams?
This is an issue raised by many managers and HR professionals because when there is no fixed place for the employee when he himself is responsible for the activities and their schedules, there is a certain fear about the fulfillment of tasks.
It takes a lot of organization and responsibility to get the job done on time, and at the same time, you need a lot of flexibility. So, how to find the balance? The IT team has a fundamental role at this time so that communication is strategic and functional! Check out!
1. Have technology as your main ally
As stated, the main tools for remote work are the internet, notebook, and headphones. From this, IT can develop or invest in software that facilitates, streamlines, and keeps the information shared in remote work securely.
According to information released by G1, the spread of mobile equipment drives remote work in Brazil. The article discloses that companies are demanding more IT and telecommunications services with corporate mobility resources. This movement happens because, at the same time that companies increase their networks of contacts and information, the need for security also grows.
For example, if IT is able to organize itself by bringing a centralized platform with all information to employees, the whole form of communication will take place in a secure manner. Conversations will be focused on just one system, which will prevent leaks – something that is recurring on more popular platforms.
In addition, if there is any problem, the focus on the resolution will occur within the company or will be done by the outsourced service. Thus, the adversities will be worked in a concentrated way and thinking about the company profile – that is, the work will be personalized according to the organizational needs.
2. Control productivity
We can begin to explain from an analogy: a company that adopts the traditional system has its stock control. It controls the exit and entry of products.
From the numbers obtained, she will know which pieces to invest more in, which are the artifacts that do not need to be replaced, and which area needs more investment in marketing. Therefore, inventory control is the possibility of making several readings about the company.
Something similar occurs with remote work. As it is done remotely, it is necessary to have efficient control over productivity: to analyze the quantity and the quality of the works undertaken, to verify the feedbacks, and to perceive in which sectors there are failures or successes.
This will be an efficient strategy to measure how remote work is going, its effectiveness for the company and how the IT area can improve support for employees.
3. Manage working hours
Flexibility is one of the great advantages of remote work, but that does not mean that the management of working hours is not necessary – on the contrary, it is in this modality that it is more accurate.
For this management to be done successfully, the company's platform can help. It will record the professional's access, how long he was online, and what actions were taken by the team. For example, the duration of the meetings will be recorded, and, if there is the consent of the participants, it can even be recorded.
Of course, there will be no requirement that the employee is online eight hours a day, after all, work can be done in different ways, and searches can go through different websites or programs. However, if the production is not up to date, these records on hours of work may be useful during analyzes and feedbacks.
4. Draw up a schedule and prioritize it
The schedule is essential for those who work in the home office or do remote work. When functions occur as a team, schedules are essential to keep the organization, priority list, and communication up to date.
When the work is in person, companies usually make tables available to remind their employees of the goals, plans, and objectives. As you pass through the board, everyone remembers their roles. However, when work is remote, this information needs to be organized and shared.
It is important to describe goals, dates, plans, and guidelines in the schedule. For production to remain aligned, it must be followed with the highest priority. Thus, the team will remain aligned and the dates will be up to date.
As we have seen, to perform good management of remote teams, it is very important that communication is efficient – after all, it is fundamental to the success of the enterprise.
The services provided by imMail can be the solution for your business. It provides an application to assist corporate communication. Thus, companies will have access to forms of management, editing, cloud, and communication so that remote work meetings are carried out efficiently and safely, and so that employees feel more and more comfortable to carry out their occupation.
Do you want to know more about our work and see how to benefit from this new strategy? So, contact us – we are available to assist you!