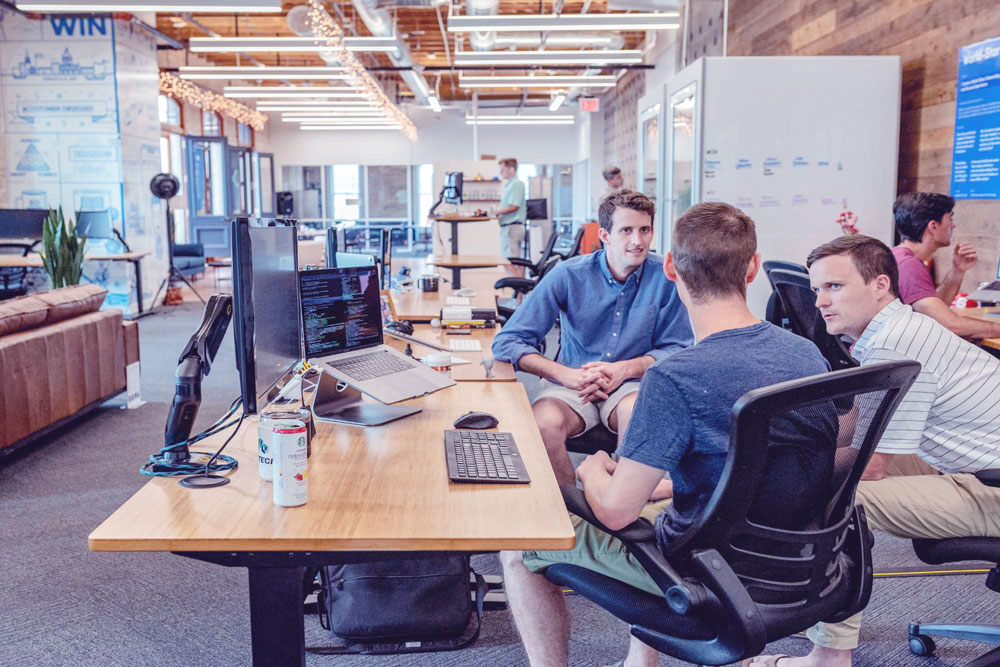 4 tips to improve productivity in the company!
Company productivity is one of the most important points of business success. To track it correctly, it is worth using metrics and monitoring tools. With these data, it is possible to adopt new strategies for employee management.
After recognizing the current performance, it is time to roll up your sleeves and develop actions to improve results. With the right proposals, performance will reach new heights.
Want to know how to do it? Check out our 4 productivity tips in the company and learn how to act!
1. Use internal communication solutions
Communication is one of the pillars of good business performance, as it offers integration between the team. To achieve more productivity, it is worth having internal communication solutions.
Prefer a specialized alternative that allows the exchange of data in real-time and with ease. At the same time, it is interesting that management can have control over everything that is changed in this environment. Thus, there is less risk of leakage and it is possible to expand the results obtained.
2. Adopt information-sharing software
Productivity in the company is also associated with the exchange of data between employees. However, when it is necessary to use a tool for each task, it becomes much more difficult to achieve good performance. To circumvent this difficulty, it is best to bet on information-sharing software.
Count on these resources to integrate data and centralize it in one place. With unified communication, it is possible to make everyone "speak the same language". This avoids noise and losses in the exchange.
This is still a solution to avoid employee information overload. Instead of being asked the same question over and over or being "bombarded" with data, there is more alignment and organization. As a result, we see an improvement in the production level.
3. Improve the qualification of employees with training
Achieving efficiency also involves improving skills. The more prepared the professionals are to face the challenges, the better the consolidated results will be. The way to achieve this performance is through qualification.
It is worthwhile to carry out training, dynamics, and activities aimed at developing current skills or even new skills. With the right tools and knowledge, professionals will be more successful in their work.
4. Increase motivation to increase productivity in the company
After all, it is essential to make people feel more interested, engaged, and motivated. With high participation, the results are also more positive. Therefore, we recommend acting in this direction.
Consider offering rewards to those who exceed expectations or hit goals, for example. Create a culture of feedback and encourage teamwork. In addition, reinforce organizational values ​​and make people want to "wear the shirt" of the business. This high level of interest means that we can go further.
Increasing productivity in the company is possible with a few simple measures and changes. When putting our tips into practice, it will be possible to notice how the results become different and meet expectations.
To have many more tips to adopt in your management, like our Facebook page and follow us on LinkedIn!