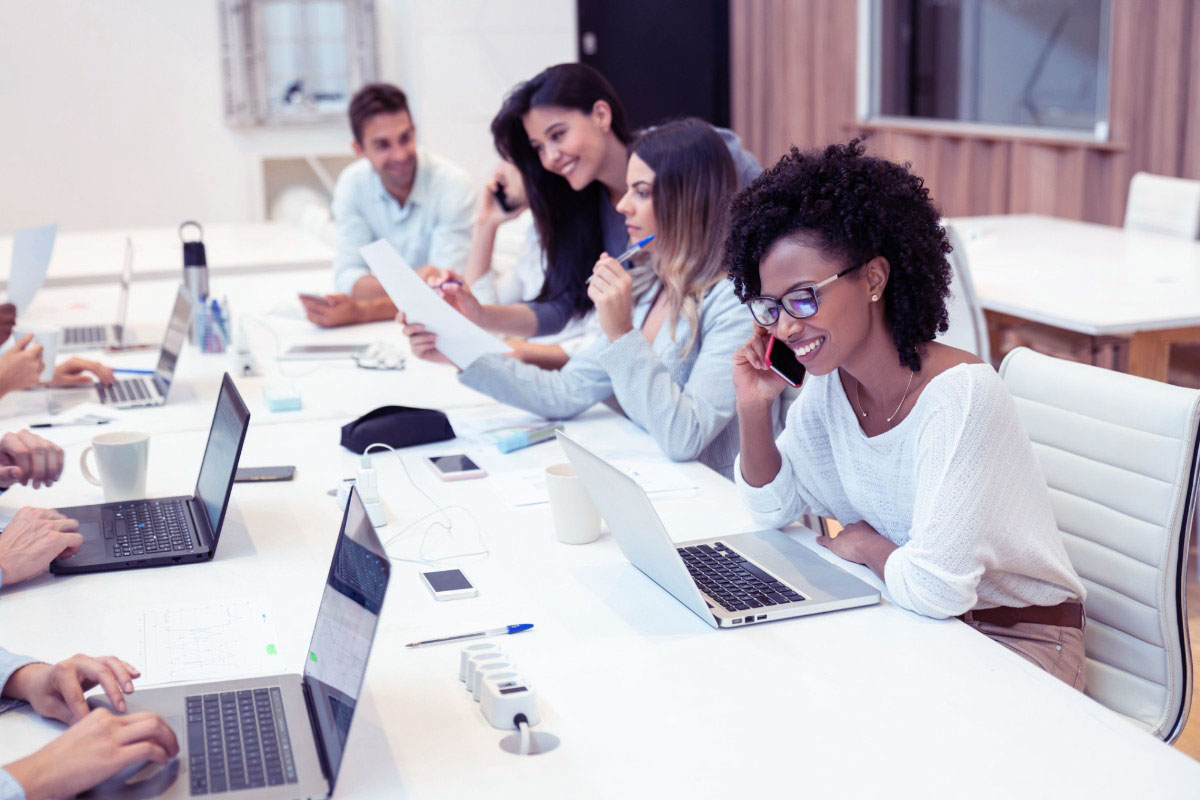 7 ways to ensure efficient corporate communication
One of the pillars that support the proper operational functioning and the good maintenance of the organizational climate is efficient corporate communication. The exchange of information and dialogue between the corporation and its employees keeps the teams working in an engaged and integrated manner, in addition to ensuring the group's alignment with the company's objectives.
When effective, communication delivers messages quickly and transparently. In this way, difficulties in interpretation are reduced. The result is a high-performance team, an advocate not only of the company but also of the business as an employer brand.
Do you want to know how to achieve excellence in dialogue with your employees? We have separated some valuable tips for you. Follow!
1. Establish a standard for disclosing information
Efficient corporate communication, like any process, must be taken seriously and integrated into the organization's routine. Therefore, the idea is that everything is standardized.
By determining the pattern of message dissemination, you help to keep internal communication organized, transparent, and objective.
As the goal is to keep professionals up to date on matters relating to the work routine and to use the company's own resources for this, there are several ways to invest inefficient communication.
Indoor newspapers, message boards, e-mails, and videoconferences can be great channels for exchanging messages. When establishing how this will be done and how often, it is essential to assess which is the best transmitter for each type of message, also considering the profile of employees.
2. Encourage interaction between employees
Efficient internal communication must be guided by dialogue. This means that it is not enough to send messages, it is necessary to invest in the exchange of information. In this sense, it is essential that employees can give their opinion on the company's processes.
Betting on activities with a more informal tone, such as a breakfast to present new proposals and projects under development, stimulate conversation and interaction between professionals, and open space for teams to contribute with new ideas.
Stimulating interaction is also important for the company to be able to see if it is betting on the most appropriate communication channels for its audience, in addition to realizing how well the motivation levels and the willingness of these professionals are to participate in the company's internal events.
At any sign of lack of engagement, low productivity, or lack of motivation, it is necessary to review the strategies to act in solving problems and mediating conflicts.
3. Bet on the clarity of the information disclosed
Regardless of the communication strategy used, one thing is certain for any of your choices: the message you send cannot in any way contain noise.
This means that all dialogue should take place in the most transparent way possible, without giving space for gossip or doubts – which ends up generating speculation that can have a negative impact on productivity. Make sure everyone is aware of what needs to be done, when, and how.
In addition, keep the teams informed and calm about the decisions made by the company, whether it be a dismissal, a new hire, or the readjustment of a sector. The important thing is not to make room for insecurity.
4. Use technology to optimize communication processes
The advancement of technology and the ease in accessing information through the internet make it possible for investments in business communication to be made considering these resources.
Betting on the tools that employees are already used to using can be an efficient solution to make the dialogue simpler and more dynamic.
5. Choose channels that allow mobility
The above tip leads us to another technology-related issue. It is not enough to just consider technological advances, it is necessary to think, that within these tools, mobility is an attraction.
Currently, the company can count on its own application to exchange messages. The great advantage is that the company can control the sending of information and guarantee the protection of the data flow, which today is something fundamental.
Corporate messaging and collaboration applications can help the company reach another level of productivity, especially when these applications are integrated and oriented to the company's business processes.
6. Pass the message according to the employee's profile
We mentioned, throughout this material, the importance of sending a message according to the employee's profile. The time has come to know how to do this.
It is not only understanding and interpretation that can be influenced by the type of message and channel chosen. Some speeches also convince more – or less – team members.
This means that while some prefer infographics, another.