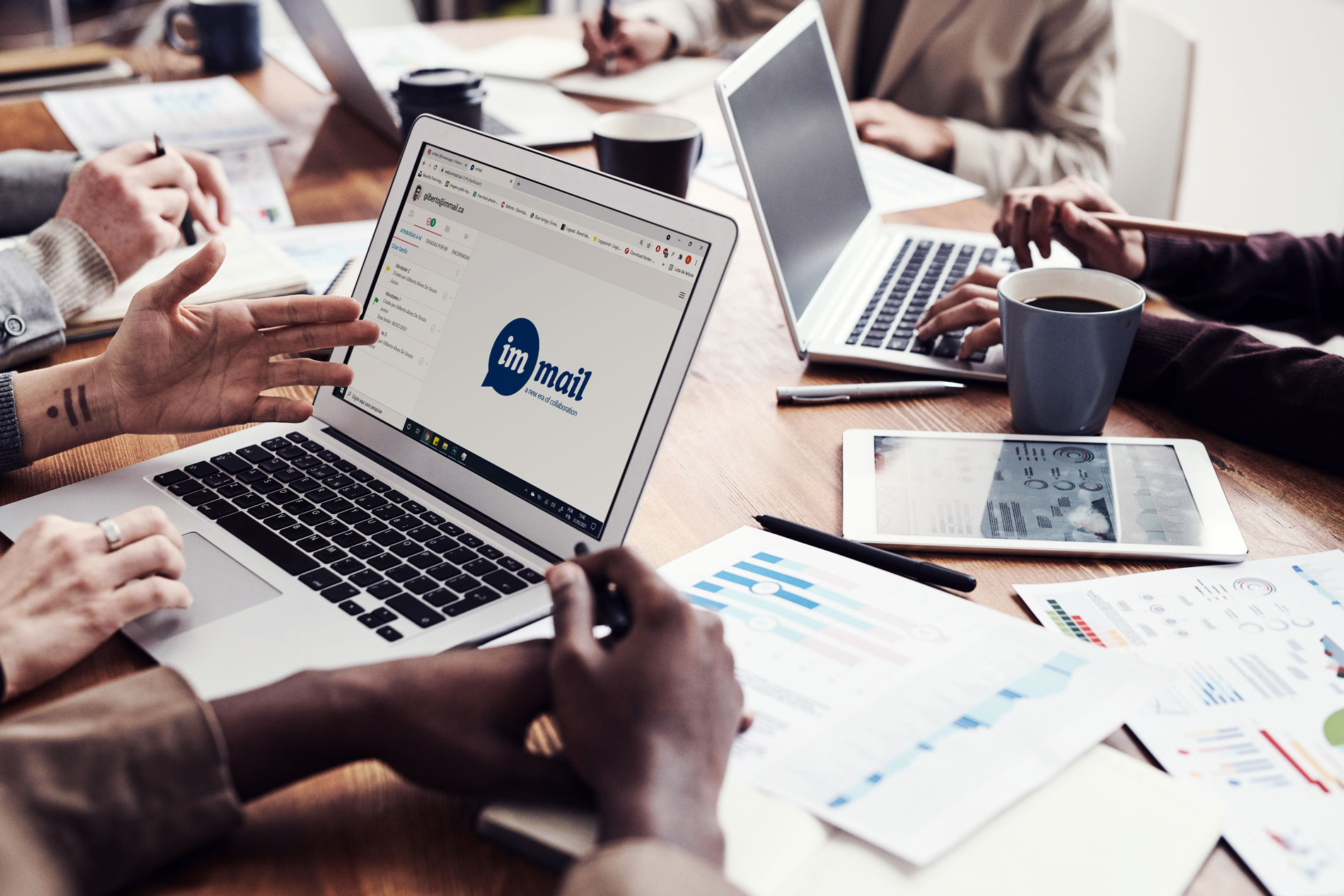 Do you know the differences between imMail, Teams and Slack?
Many people ask us about the difference between imMail and the other real-time collaboration apps. It's easy to understand, once Slack and MS Teams are the most adopted real-time collaboration platforms worldwide.
To clarify the differences among these three platforms, we've put tother the major functionalities of Teams, imMail and Slack in a table so we can make it easy to see the differentiators and overlaps.
Slack is the "less complete" collaboration platform, once they offer more messaging functionalities, and the other collaboration components are offered by some integrations with third party software.
Slack doesn't provide basics functionalities as meeting scheduling feature and even video conference recording.
Also, Slack doesn't offer any drive & online collaboration tool, so you need to use g-drive with google docs or One drive with Office 365 to work together with your team.
Different than imMail, using slack you cannot copy, cut and paste docs or folders. The experience around file management is that good.
Also, in Slack you cannot send voice messages. Yeah, it is what you heard. It's unbelievable but it's true.
On the other hand, Microsoft Teams offers a complete real-time collaboration solution, but falls short in terms of user experience and API.
For example, in Teams, different than imMail and Slack, you cannot respond to a single message, just when it is tied to a topic. Also, in teams, for every single online meeting you want to schedule, you need to create a new channel. That's awful!
In terms API, MS Teams has some limitations. Although you have several third party integrations available, to build a customized one is not that simple and that easy as it is in slack or imMail.
When it comes to a cost effective solution with the best user experience, imMail is the one!
Firstly, imMail has the closest UX and UI to WhatsApp, which is awesome because eliminates the learning curve when you are migrating users that are addicted to user WhatsApp for corporate communication. Every basic functionality you use on WhatsApp you can easily find in imMail as well.
Also, imMail offers a personal online meeting room where you can start and schedule your video conference calls, which means that you don't need to create a new channel every time you need to run a new meeting.
See the table below and get to know the details about the difference between imMail, Slack and MS Teams: