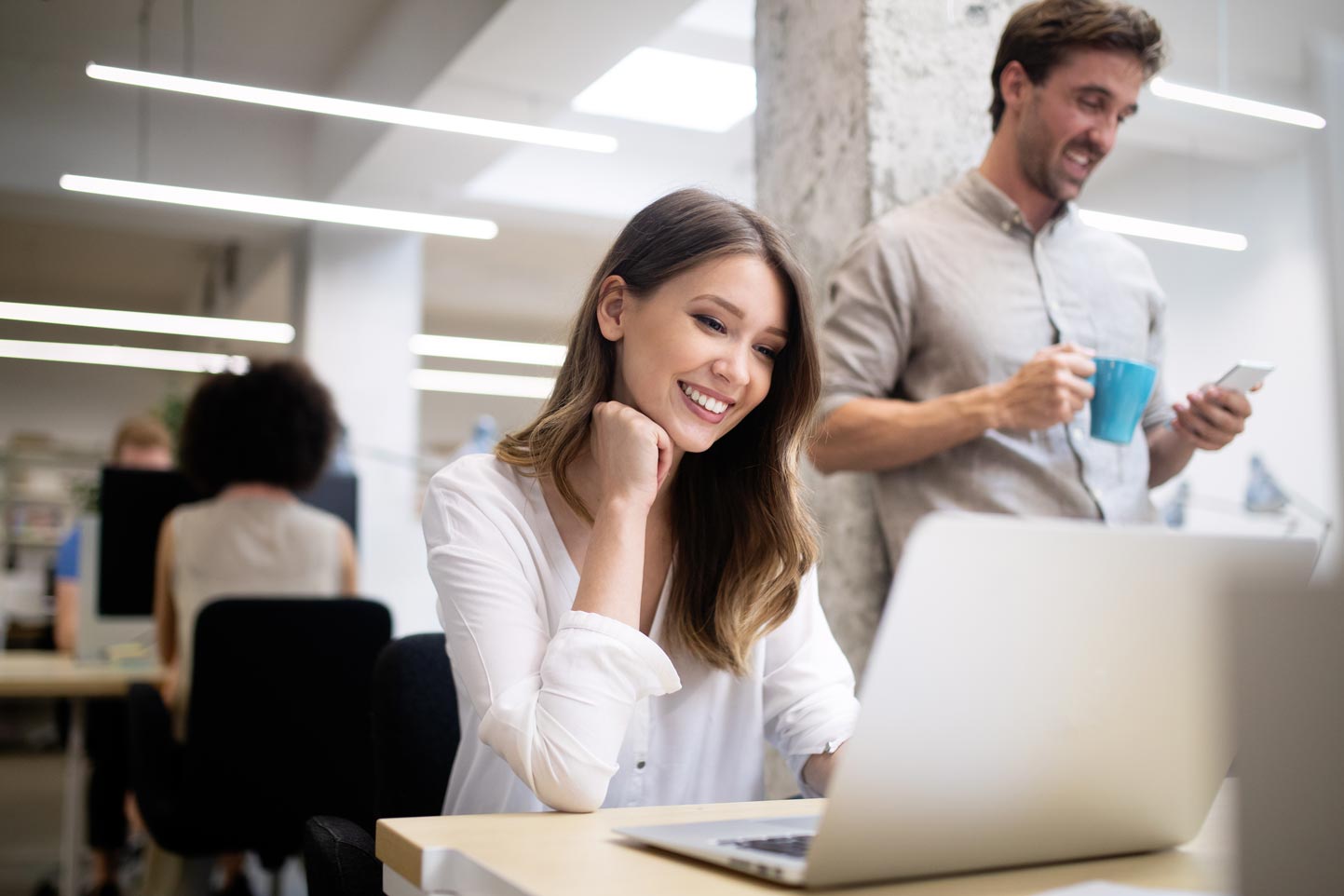 Essential tools for corporate and team communication
Advancements in technology have provided us with a variety of apps for internal communication. These tools are crucial to help team members to have contact with each other in an agile way, contributing to the progress of processes and daily activities. This optimization is essential, since teams can work faster and in a more productive way without waiting too long for responses.
The use of apps such as Trello, imMail and Slack has become very popular as efficient solutions for internal communication. In this way, teams can work in an integrated manner, they are able to check each step and task of the project. imMail is one of these tools, it is also one of the most efficient, complete and affordable of them.
Check out some essential resources and tools the imMail offers that can improve team communication (remotely or locally) and find out more about this solution that can increase your company's productivity.
1. Video Conference
Video Conference or video-call as many people say, is a revolutionary technological advancement that is helping people and many organizations to solve their daily demands in a faster and more interactive way.
It is a fundamental tool that facilitates the internal communication in organisations, it allows a virtual contact through image and sound at the moment of the call, it makes people feel they are present in the same environment, talking face-to-face.
Through imMail is possible to hold remote meetings using the same platform for video conferences. Whether by video or just audio, the whole team can join the video-call at the same time, since it is possible to open several online rooms simultaneously.
Thus, we do not need to keep hundreds of open windows and tabs for different applications using different functionalities. With imMail you have everything in one place, the ease of navigation allows you to find the function you need with only one click. Therefore, imMail is an indispensable resource for organisations that seek to innovate in their daily productive projects.
2. Integration with company's internal systems
One of the advantages of using imMail is that you can access information from different departments. As imMail works in an integrated manner, services and systems can be accessed more easily, as long as the company allows it.
imMail contributes to a broader corporate communication, teams can instantly exchange information and data. It is possible to effectively share files, create new folders and allow others to  access them. Small, medium and large companies can easily use the system without any difficulties.
Moreover, the sectors are integrated as in-person. For instance, the HR system can be connected to imMail via API. In this way, the app is able to formalize the contact and exchange of corporate information between departments, as it enables an open communication through instant messages.
3. Tasks Management
Can you imagine having an application with all the functions you need, in one single place, instead of using several different apps for each one of them? imMail makes it possible! One of its features is that your team can perform various activities in a single window.
By using a tool that is secure and focused only on the exchange of corporate messages, everyone can focus on their own tasks, in a more professional manner and without distractions. In just one tab on the browser, co-workers can create new folders, upload documents and select the colleagues they want to send them, thus sharing the folder with them.
In a much more organized way, you can safely share files, as messages are encrypted. To do so, simply create distribution lists for each team. In this way, teams are able to:
Send each other instant messages;
Schedule and hold meetings by video conference;
Send mass messages to the registered list of contacts;
Keep and access the chat history;
Get instant notification;
Monitor the movement of working groups;
Work remotely on a  team, from everywhere.
4. File storage capacity greater than other competitors
Choosing an application with high file storage capacity allows the company to have a more dynamic and secure job. Therefore, archiving all the documents and information makes it easier to carry out daily activities, as everyone can access the data in a more independent way.
Analyzing  the storage capacity of apps allows a more assertive decision on which one your company should invest on. imMail is one of the most advanced apps for internal communication in the market, due to its bold technology and extent of its service management, which is favourable to the company's different sectors and co-workers. It also stimulates a creative internal communication of the organization.
imMail offers companies resources and control through a complete and innovative plan, known as "Enterprise", which has many benefits and one of the most affordable prices in the market.
Google Drive offers a 15 GB storage capacity to its users, to store any type of videos and images. However, for a 25GB storage it costs R$4,50 monthly, and for 100 GB the price is R$9,00 monthly. Another example is Dropbox, which has storage plans of 50 GB for R$18,00 monthly, 100 GB for R$36,00 monthly and the corporate plan with 1 TB capacity for R$ 1.400,00 annually.
imMail features and benefits
On the other hand, imMail offers its plan, for a much more affordable price, the following benefits:
>> 10 TB (R$ 8,00 monthly);
>> Limitless functionalities for users, groups and message history;
>> broadcast: up to 100.000 users per list;
>> video conference: duration of 100.000 minutes/month, up to 50 users;
>> user administration: unlimited;
>> active directory sync: over 1.000;
>> integration with other apps: unlimited;
>> 24/7 support
That is one of the reasons why being informed about communication apps is so relevant for your company. Choosing imMail is a big investment. Talk to one of our consultants to install imMail in your organization today, and enjoy all the benefits. Developing a clear and agile communication in your company, for the success of your teams.
Are you surprised to know that imMail offers the best options and benefits for your institution?
So do not wait any longer, contact us!
We are eager to help your company to be a differentiator in the market.