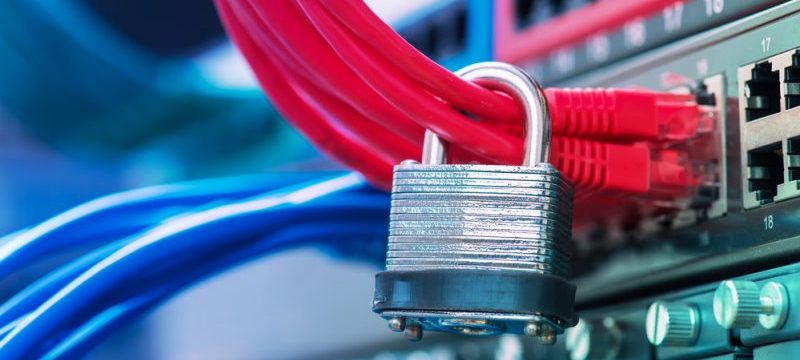 How do companies get more exposed in the digital environment?
Cyber attacks need to be a matter of concern for any company that shares and manages information over the network. Brazil, in particular, is one of the countries that is most vulnerable when it comes to digital security, according to the Internet Security Threat Report (ISTR).
Because we're considered amateurs when it comes to network data protection, it's even more important for businesses to be aware of the sources that pose the greatest business risks. For this reason, in this article we will list some basic precautions that should be taken by your company on a day to day basis. Check out!
MAJOR RISKS FOR DIGITAL SECURITY COMPANIES
Risks are not always difficult to mitigate or require knowledge of more complex technology issues. See below for key business risks to digital security and see how they can be addressed simply by the team.
1. LACK OF RISK KNOWLEDGE
Not knowing what can be a risk to the company is undoubtedly a threat. For this reason, it is critical that there is a professional or team responsible for identifying and mapping potential company vulnerabilities.
Key risks must be mapped across different pillars, such as software upgrades, data theft, industrial espionage, and ransomware attacks. From this, experts on each topic can continuously monitor company activities, enhancing digital security.
2. INVESTIR APENAS EM ANTIVÍRUS
Investir apenas em antivírus via softwares e firewalls é outro risco comum assumido pelas empresas em uma era de transformação digital. É preciso ir além da proteção básica, desenvolvendo um projeto completo, que tenha abrangência em todos os níveis da rede. Se a empresa não possui uma área técnica capaz de cumprir esse requisito, vale a pena contar com uma assessoria especializada.
3. USE PERSONAL TOOLS TO SHARE FILES AND INFORMATION
This risk sounds silly, but it is what has most threatened companies when it comes to data protection. With the ease of access to e-mail and personal and corporate applications by smartphone, it is common for employees to use networks that are not protected or personal programs that do not guarantee encryption in the exchange of messages to send confidential business information. An example of this is the exchange of messages through WhatsApp's personal account, which facilitates the leakage of strategic information.
4. DO NOT CONSOLIDATE A COMPLIANCE POLICY
In line with the previous risk, there is another simple threat to address: a clear compliance policy for all employees. Many attacks and information theft happen precisely because employees are unaware of best practices for protecting company data. You need to guide your attitudes through clear, easy-to-take risk orientations!
5. DON'T FOLLOW THREATS
Finally, another important risk is just to protect against attacks without maintaining a threat tracking policy that has been able to overcome all security barriers. We know that threats are becoming increasingly sophisticated, so to believe that there is a protection that can contain any risk is to expose them even more.
DOES YOUR COMPANY HAVE A DIGITAL SECURITY POLICY?
Whether it's a small or big business, whether your business exchanges information over the network, an excellent digital security policy is essential. According to experts, by 2020, we will be impacted by threats that we cannot even predict today. For this reason, keeping policies always up to date and a close look at the possibilities for protection will ensure that your business remains safe and competitive!
Want to know how imMail can be part of your digital security policy? Learn more about our business solution!