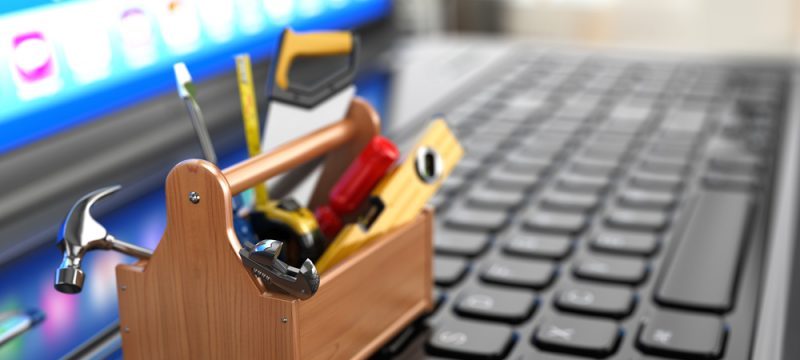 How to make friendly work tooks?
Surely you may have seen something similar happen: the company invests heavily in a new tool, makes many plans about how it can transform the daily business routine, but in the end, employee adherence is so low or slow that it turns out to be money thrown away.
If this has already happened in your business, or if you are considering deploying a new feature, this article provides important methods to ensure that the investment has the expected return. Check them out!
TIPS FOR IMPROVING WORK TOOL ADHERENCE
Technological tools are critical to accelerate productivity, ensuring that no information is lost, and enabling the scalability of an enterprise. Below are our tips conduct a more efficient membership adherence process!
1. BEFORE HIRING, LOOK AT THE TEAM
The first point is to remember that the company hires a tool for use by the entire team, not just the governing body. This is a fundamental point to consider. Many tools are rendered ineffective by simple details, such as not having a Portuguese version, having a very complex usability or requiring too much data to be accessed by mobile phones.
So before you start hiring any resource, look carefully at your staff. What level of technology adoption are you at? How do you use your smartphone for different tasks? What is the level of English comprehension? This will help narrow down the possibilities to reach the most suitable option for your business!
2. SEARCH REFERENCES
Finding examples of other companies with similar operations that have had success with a particular tool is another important tip in a hiring and deployment process. There is nothing wrong with exchanging information and finding points of attention based on other business experience. This way, you will already be aware of the risks and difficulties that may arise during this process.
3. Identify the Bottlenecks
Every business has its own bottlenecks for adopting a new tool. It may be a group of employees more resistant to change, it may be poorly mapped processes or even the leadership experience in carrying this process forward.
Recognizing what these bottlenecks are at the outset allows you to think about specific actions to prevent them from becoming an impediment to hiring the new service.
4. Count on Ambassadors
Just as there are bottlenecks, there may be facilitators for joining a new tool within the business. How about finding ambassadors on different teams to help ease the process? By engaging these people from the start, you earn multipliers for quick and efficient adherence.
5. OFFICIALLY PRESENT THE NEWS
Did you hire the tool? No more keeping your adoption restricted to the department that will use it or settle for simple email communication. If this represents an important step for the business, consider an official presentation for the entire company. Thus, it is possible to further engage the team in their membership adoption by communicating a more positive sense of change.
6. HAVE GOALS AND RESULTS
Finally, set goals and results to be monitored. For example, if you hired imMail's corporate communications tool, good metrics to follow are: number of employees using the application, increased staff productivity, agile decision-making, and integration across different areas. For each tool, you can think of direct and indirect results that should be monitored and even celebrated in the daily routine of the organization.
DO NOT MAKE ADOPTION OF NEW TOOLS A MONSTER
Every change creates discomfort, so many managers fear the moment they will need to deploy a new tool or make any process changes within the area or the company as a whole. Remember, however, that it is necessary to evolve to remain competitive in the market and that, when well conducted, changing processes also bring greater motivation and team engagement!
Want to understand how imMail can evolve your business communication? Get to know our solution!