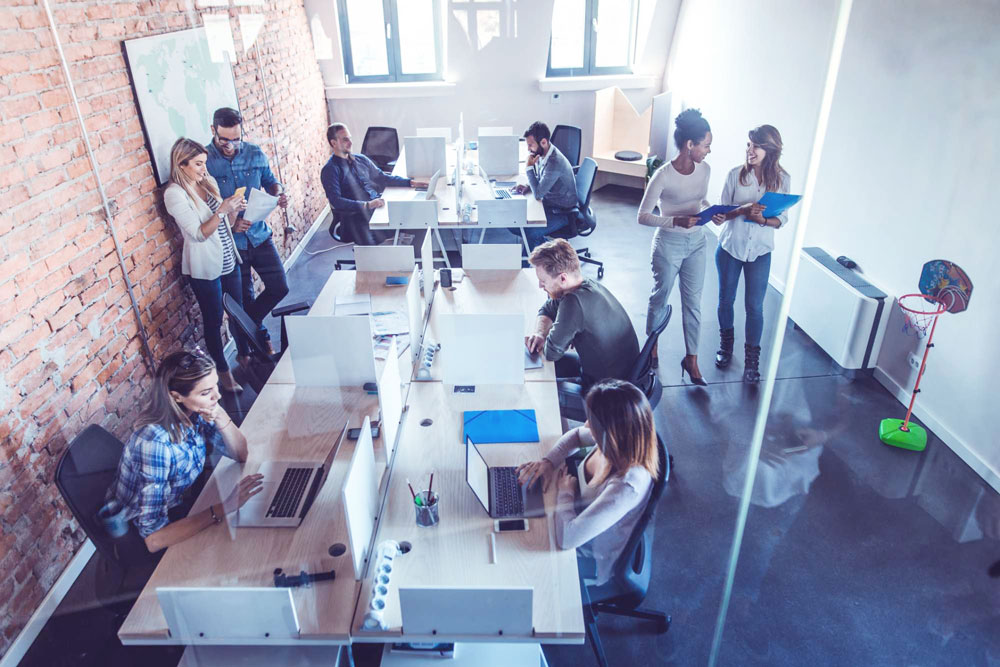 How to replace the intranet in your company?
Engagement, motivation, creativity, and focus. These are the values ​​that many companies want to strengthen today. Is it possible that a corporate social network can assist in this promotion? Is the intranet capable of offering this work? Many managers have already understood that no – innovation is needed.
With this in mind, this content will explain to you how to replace the company's intranet and present other internal communication options, with viable and lower-cost solutions. Check out!
What is an intranet?
The intranet, for a long time, was a tool used by companies to align and centralize internal communication. We can define it as a closed network, restricted to a certain audience, and accessed through a user and password.
The intranet is accessed on LAN – Local Area Network -, that is, on a local server or on a local network administered by a company's IT and HR. The intention of this type of system is to connect users, have more effective file management and interconnect departments quickly, even if with restricted access.
Why is it becoming obsolete?
The intranet was once revolutionary, but with the development of new technologies, it has become obsolete. For example, many organizational teams share more information through WhatsApp, even though it is a risky app to address business issues.
Next, check out why the intranet has become so outdated.
Time demand
The intranet requires a high cost for both its implementation and maintenance. In addition, the time required for these adjustments is longer, as it is necessary to consult, invest in resources, interdepartmental involvement, and appropriate technological choices.
Inefficient applications
As much as the intranet aims to promote connections, your applications may work improperly at certain times. Often, they go through failures, needing technical assistance. As the access to the intranet is restricted to only one LAN, the problem can only be solved at specific times.
Limited tools
The tools offered by the intranet are limited, as they are intended to facilitate simple company questions. However, they do not aim at broad communication between sectors and the promotion of new ideas, much less encouraging and engaging among different layers of employees.
Unattractive
With so many social networks and communication channels created today, the intranet, with its traditional format, is no longer as attractive – mainly for employees, managers, and leaders who are now entering the job market. For this reason, it suffers from very low levels of engagement by employees.
Why search for new tools?
Technology will never be a threat to companies. On the contrary, those who are concerned with adapting, acquire more and more competitiveness. Therefore, it is necessary to seek tools that are more in line with market requirements. There are platforms that unify email, WhatsApp, and intranet in one place, obtaining the main characteristics of each option.
Another important point is that some current corporate platforms, as they are dynamic, function as communication, motivation and engagement network, expanding the channel of creativity, collaboration and innovation.
How can imMail help?
ImMail offers communication and collaboration on a new level, such as better information and file sharing, security, practicality, fast communication, optimization, encrypted cloud, standardization and, at the same time, flexibility and security.
As we have seen, replacing the intranet is a solved issue for many companies. The interesting thing is that imMail does not discard all the experiences of this network: it optimizes and adds new services and resources, aiming at systems integration and organizational transformation, structuring all corporate communication in one place.
Did you notice how it is possible to improve the entire communication service of a company? If you want to know more about the subject, contact us. We are available to answer your questions!