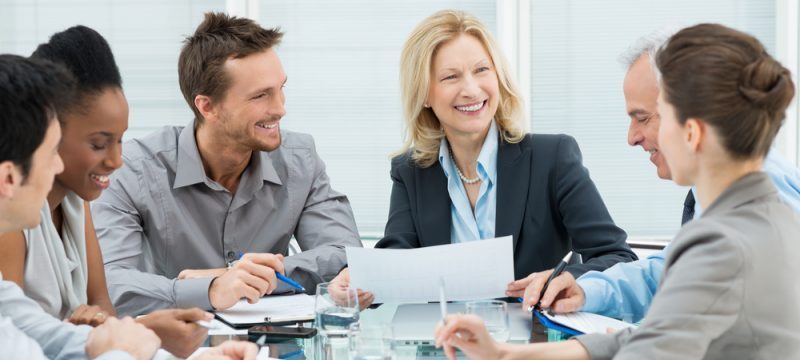 More productive meetings: Tips for optimizing team time
They have taken on the role of efficiency villains within companies: the meetings! Not that they have become less necessary to brainstorm, make important decisions, or put all contributors on the same page about a project. The fact is that in recent times there seems to be a culture where they have gained more space than time to produce itself.
If you agree with this and are looking for ways to have more productive meetings with your team, in this article we will share some ways to make them more effective!
5 TIPS FOR MORE PRODUCTIVE MEETINGS
Meetings are very important as a team management tool or for decision making within the business. When conducted most efficiently, they can bring benefits such as encouraging innovation and creativity, as well as employee well-being. For this reason, the key is not to eliminate them, but to find a new model to lead them!
1. DEFINE AN AGENDA FOR THE MEETING
For a more productive meeting, start by setting the agenda in advance. And that goes beyond the subject itself. For example, if you need to get the team together to talk about the new sales strategy, break this topic into topics and include them in the meeting invitation.
This allows the entire team to prepare in advance and to know exactly what will be discussed at that particular meeting. You can even say what is not on the agenda of this meeting and that it should be dealt with later, in another meeting or through more agile communication channels.
2. HAVE MEDIATORS FOR THE DISCUSSIONS
Every meeting also needs a person responsible for mediating the discussion. This person has two very clear and important roles. The first is to ensure that participants do not divert away from the agenda. If a new topic arises, it is usually best to leave it for a second date.
The other very important role of the mediator is to ensure that the meeting lasts the amount of time planned for it, from beginning to end. Just imagine, how many meetings start 15 minutes late? Or do they last an hour longer than they should have? This means wasted team.
3. CREATE A MINUTES
In a way, the tradition of recording minutes of meetings has been lost. But they play a key role in preventing future meetings simply because points have been set aside and decisions have been forgotten.
Some meeting participant may be responsible for jotting down or even recording the conversation, making the content available later to all interested parties – even those not present. Oh, of course, this can also help reduce the number of listeners in a meeting. After all, they can later read what has been discussed.
4. ESTABLISH RESPONSIBILITIES AND NEXT STEPS
A more productive meeting also ends with clear and responsible next steps. At least the final 5 minutes of the conversation should be devoted to this decision making, ensuring that there is clear action that must be measured and tracked after the meeting.
5. MAKE A POST MEETING
The meeting does not end within that pre-established time when everyone is present in the same place. Having a post-meeting can often expedite problem-solving or accelerate project deployment. For this, it is essential to have the correct communication channel. Groups in instant messaging applications, for example, allow the status of that theme to be easily updated, receiving comments from everyone involved without any red tape.
COULD YOUR MEETING HAVE BEEN SOLVED ON A PHONE? OR IN A MESSAGE?
Now, after these tips, one recommendation is worthwhile. Many of the meetings rated as unproductive did not have to exist in the first place. Think about your meetings last week, how many could have been a phone call? Or an exchange of messages? Probably at least one of them!
Therefore, remember that providing effective communication channels for your team facilitates the exchange of ideas and interaction for different purposes, in an organic and agile way. So, before you focus completely on changing meeting policies, rethink how your business communicates as a whole!
Wondering how imMail can help your team have more productive meetings? Check out our business instant messaging app!