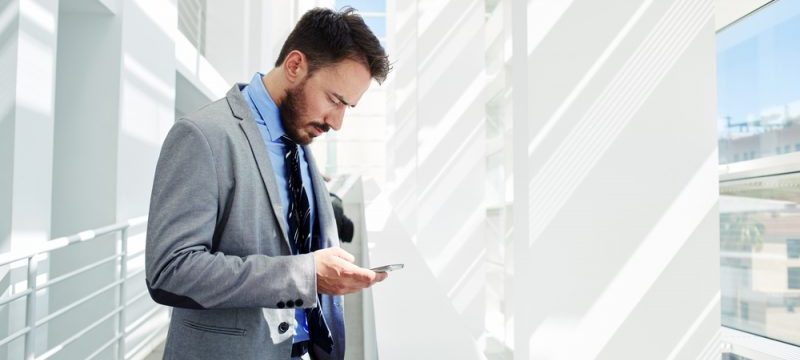 Tips for organizing imMail company communication
The exchange of information between employees of a company is fundamental for the operations to happen more efficiently and also for the products and services to be delivered to the end customer properly. However, we well know that consolidating corporate communication can be a significant challenge.
Employee adherence to official channels of communication, interaction between different teams, security for file uploads and data exchange… These are some of the concerns of managers and entrepreneurs on this subject. Precisely to address these challenges, the imMail enterprise messaging application was developed.
With a very simple interface and can be accessed via smartphone or desktop, this communication platform allows the official communication that often happens in informal channels or even ceases to happen.
In this article, we'll explain better how imMail can be used by your business to organize employee communication, helping you achieve better results. Check out!
HOW TO USE IMMAIL IN CORPORATE COMMUNICATION?
See below how the functionality of the imMail application can be used in the daily life of a company, regardless of the number of employees!
1. HAVE ALL EMPLOYEES REGISTERED
First, like every official communication tool of the company, all employees must be registered on the platform and have access to the application. This process can be part of the new employee integration step, as well as creating the email and accessing documents required to perform your role. Thus, the tool is now seen as part of daily work, since the first contact with the company.
For employees who are already part of the team, presenting the application at an official meeting or starting using it through a pilot with some area are also recommendations to facilitate adherence.
The imMail application is for corporate use only, so the Human Resources department can include and exclude users as needed whenever there is an update on the staff.
2. CREATE GROUPS FOR EACH TEAM
With registered users, administrators can start creating groups and define who is part of each group – just like other communication applications such as WhatsApp. It is essential that each area or department, for example, has its own specific channel where team members can exchange information about their activities, projects and goals.
These industry groups can replace update meetings and make it easy to send announcements, such as any changes that need to be implemented quickly or a problem that needs to be resolved quickly.
3. SEPARATE FORMAL INFORMAL COMMUNICATIONS
As with any space in which people communicate, there is often a flow of informal, non-work-related, yet important interactions for group integration. It is therefore worth creating a channel with team members for this purpose, separating important communications from those associated with leisure.
It is even recommended to have groups with all employees of the company for these two purposes: official information and informal communication. Over time, it also helps people in different areas begin to interact with each other and feel like colleagues.
4. PROMOTING INTERDISCIPLINARITY
Since we talk about interaction between people from different areas of the company, with imMail you can also start promoting interdisciplinary projects, even if they are just exchanging ideas. For example, if your business has the challenge of creatively attracting new customers, why not invite a member from each area to join a brainstorming group on this subject? Whenever there is a new idea, the discussion is conducted within the group, with the eyes of different departments.
The same goes for different company challenges, which can be debated from a first formal, face-to-face meeting and sequenced via the imMail app, with all discussion available for review in the future.
5. SUCK GOOD PRACTICES BUT NOT RESTRICT
Finally, it is worth remembering that communication should be encouraged and guided, but never restrained within a business that wants to grow to its maximum potential. By deploying the imMail application as a collaboration and information exchange tool, create groups, suggest best practices, develop a compliance policy, but try to encourage usage to evolve naturally, with employees themselves able to guide discussions. and to suggest new topics to address.
DISCOVER HOW TO OPTIMIZE AND PROTECT INFORMATION EXCHANGE FROM EMPLOYEES!
Communication between employees, for all sorts of purposes, already exists, even if you have no control over it. With imMail, you can make all this information exchange official in one tool that, above all, ensures business protection and facilitates collaboration across the enterprise environment.
Easily, each employee can find another team member, send a message via mobile phone and solve any demand, avoiding unnecessary emails or even leaving the topic unaddressed. In addition, collaboration becomes more natural among all, making the business more innovative and competitive!
Does your company need to improve the flow of communication between employees and promote greater collaboration? Learn about our plans and learn how imMail can revolutionize corporate communication!