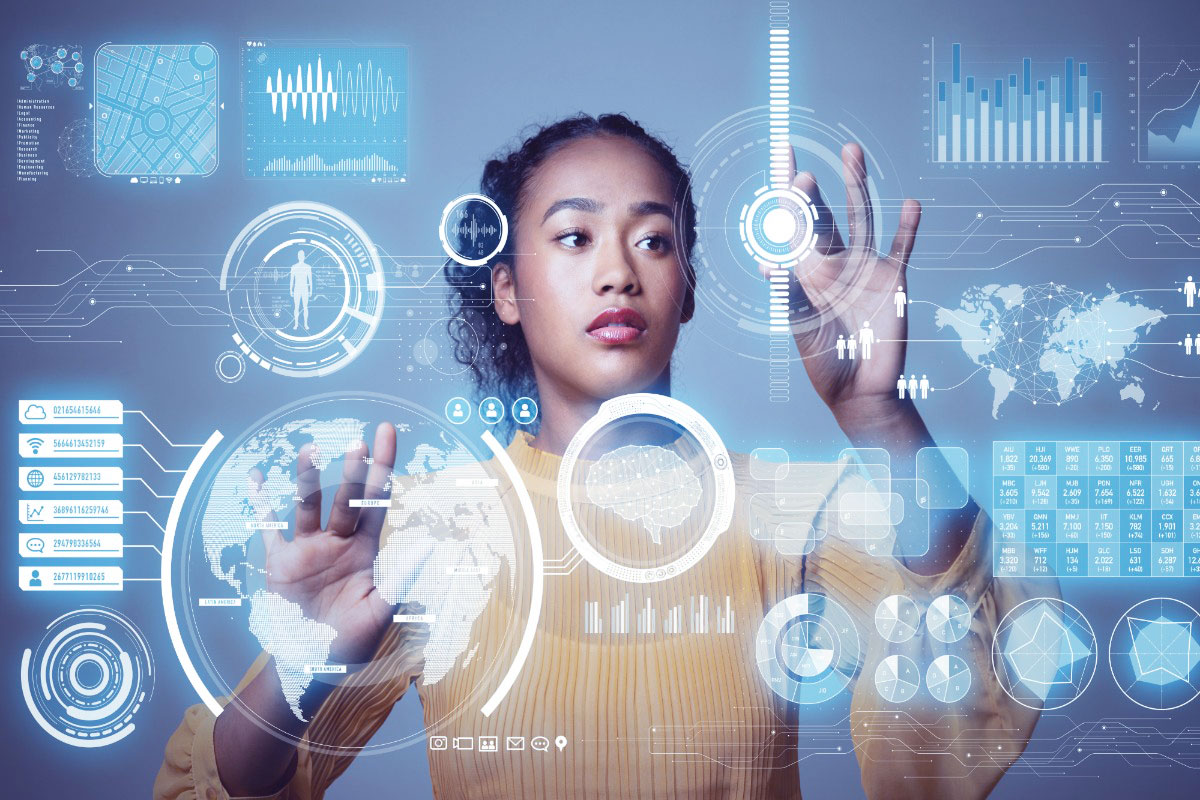 What is in store for the future of work?
In recent years, several technological disruptions are happening and the job market, as a consequence, is already adapting to this new context. Thus, some terms are present in dialogues within companies, such as flexibility, remote work, home office, creativity, and adaptation.
The future of work is something that is already undergoing changes and still promises many more for the coming years. According to Forbes magazine, these transformations have been driven by the demographic and socioeconomic trends of the last decade, such as rapid urbanization, globalization, and, above all, technology, since the advances of the mobile internet, the increase in automation and machine learning.
Thinking in this context, we bring you the main trends of the future of work and workers. Thus, you will know what to expect for the coming years and how the market will be able to deal with the innovations that emerge every day and, in this way, optimize tasks, improve the production cycle and expand results. Continue reading our content!
Breaking down geographical barriers
Breaking down geographical barriers has always been very important for human advances. When we think of the great empires, such as the Roman, which had its beginning before Christ, we realize that it was from the territorial expansion that he overcame so many other conquests. When we return to the context of the great navigations, we conclude that they were essential for other empires to be founded.
Of course, it is necessary to make some critical assessments of this context, as these first geographic disruptions rarely took place in a peaceful manner and often established a relationship of dominance between peoples and were grounds for wars.
However, unlike our past, today, geographical barriers can be overcome without leaving home and our goal, in most cases, is no longer to achieve conquests overpeoples or communities, but to establish fruitful partnerships for human development.
Never, in human history, have geographical barriers been overcome with such ease and speed. For this reason, we even solved situations that, a few years ago, would be complex and, today, are discussed and systematized by an online meeting and documents that can be closed using electronic signatures, schedules, and data stored in clouds.
Geographic disruption, therefore, is the first point that we can list as the main influence for the future of work to undergo special transformations.
Technology as a great ally
Technology is no longer a secret to anyone, it has changed human relationships. The biggest transformation started with more popularity between the 1990s and the 2000s. With the intensification of platforms, such as Yahoo or Google – the most popular in Brazil -, accessibility and innovations began to transform companies and, little by little became increasingly essential for carrying out work on the market.
Until the beginning of the first decade of 2000, many people resisted, believing that face-to-face meetings and papers could not be replaced by online meetings or digitized documents.
However, it is now that we can see how essential these transformations are so that, even in situations of global crisis, such as COVID-19, companies continue their work and maintain their partnerships and the quality in internal and external communication.
In addition, it is important to think about how EAD qualifications are also becoming increasingly special and fundamental. A professional who already has relevant experience in the market and has learned to exercise his autonomy can seek, through online courses, to improve in his area. This issue runs through the changes that many people were resistant to, but which today are seen as fundamental to sharing and expanding knowledge.
We can also mention how applications are transforming businesses, sales, company HR, information processing, organizations' external and internal relations, and the way the IT sector seeks to prioritize data security under the LGPD. This is because over-connection also calls for software caution and precaution.
Self-management
Self-management is a path that has been started, mainly by startups, and has no going back. This is a concept that is linked to flexibility. If we go back a few years and analyze the first two industrial revolutions – mainly the second one – we realize that the work was automatic and aimed at quantity. Each operator acted on his machine and did not think about the final results he would obtain. He did only his part.
Nowadays, organizations have already understood that the good work of an employee is fundamental to the good result, but, for that, the employee needs to realize how fundamental he is for the company and how his part – his function – is essential for that the final product is of quality. Therefore, human capital today is a priority for many companies.
In fact, strategies, such as internal marketing – that is, internal marketing – and the employee experience – known as the employee experience -, are fundamental to value the entire body of professionals that a company has and to work aiming and guaranteeing well-being within the company.
Self-management is a trend in this context, as it comes with a line of work that offers more freedom for the employee, so that there is no strict control over their actions, as they already know their functions and perceive, in their good performance, the opportunity for growth.
Therefore, companies are moving towards a less hierarchical, but collaborative process, with horizontal dynamics and inspiring leaderships that prioritize employee autonomy and their ability to organize, follow schedules and assess priorities and their sense of collectivity.
The transformation
Within this context, it is very important to analyze the tools that can help professionals to adapt better to this new scenario. ImMail brings innovative and organized solutions to the company that wants to start this transformation and become collaborative, modern, and renewing.
With imMail, you will be able to find applications that enable a complete corporate communication experience, with integrated and aligned teams. In addition, the system is intuitive, that is, if someone shows any resistance, just know the application to understand that there is no secret, the adaptation will be quick.
Therefore, for your company to start investing in the future of work now, it is important to seek tools that optimize communication, provide good conditions for remote work, keep the team centralized, integrate services and, above all, prioritize safety.
Did you like the information we shared? Want to know more about it? So, contact us, as we are available to assist you!