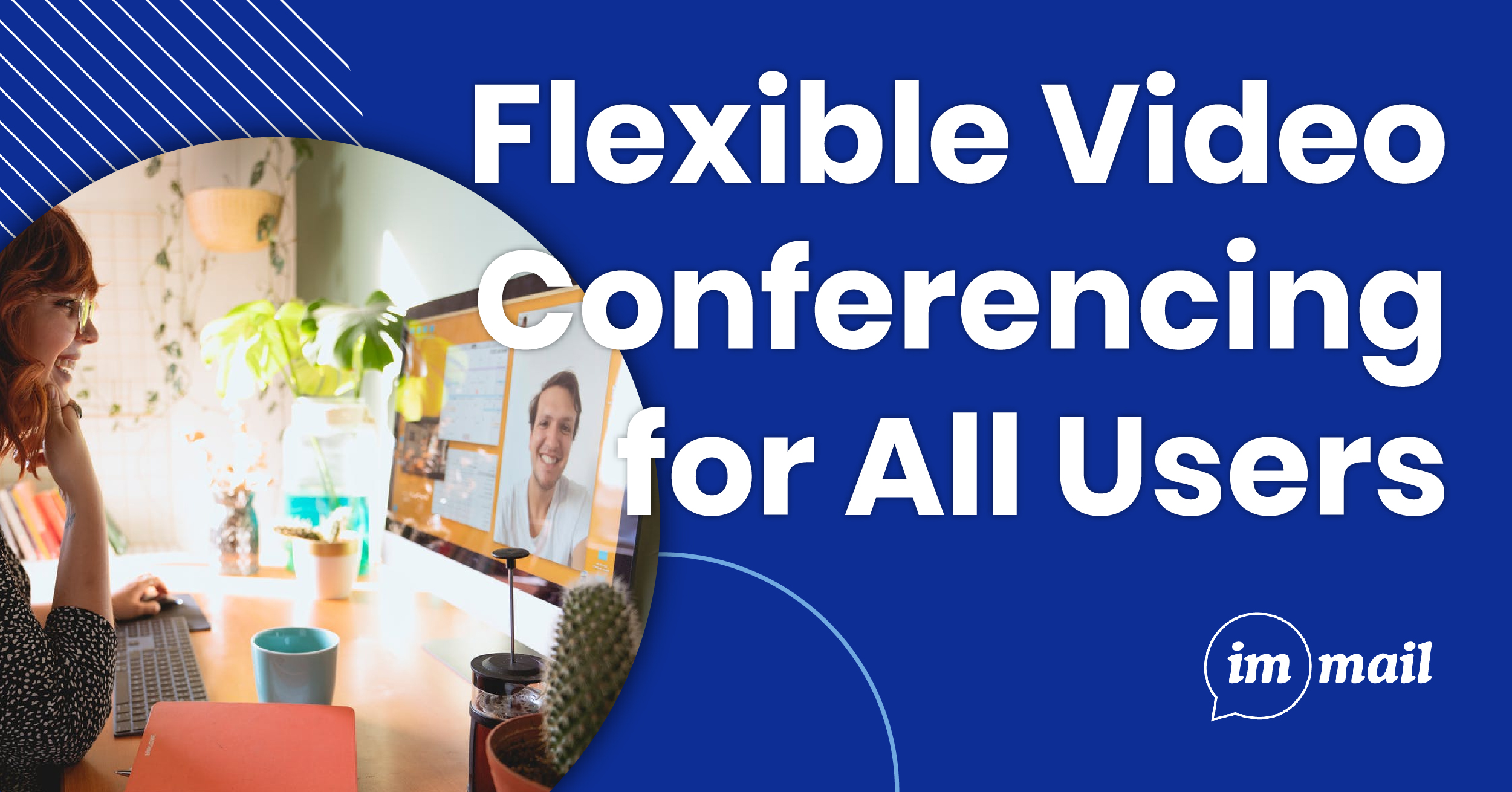 Flexible Video Conferencing for All Users
As many of you know, one of the main features that imMail has is our video conferencing module. This video conferencing module is one of the most flexible and easy to use on the market. With ease, you can create meetings, invite potential and current users of imMail, plus many more productivity functionalities, making your work easier and more fluid than ever.
One of the biggest advantages of imMail's video conferencing is the ability to invite non-imMail users into a meeting, without the need to create them an imMail account. The external user will click on the link sent to them bring them to meeting room where they will be prompted to enter their name. After that they've officially joined the conversation!
imMail's video conferencing also allows users to enter the meeting room from the web, rather than having to download an app. However, users do have the option to download imMail's video conferencing app, called imMail Meet, for those who prefer having their meetings from a desktop application.
imMail has simplified the entire process of creating and conducting video conferences by dedicating an entire tab for video conferencing options. Through this tab, you can instantly create a video conference and schedule future meetings with current and non-users of imMail.
Our integration with Google Calendar helps schedule meetings directly on the Google agenda without the need to create separate login links.
Zimbra users also have a calendar integration, allowing them to create meeting rooms automatically through Zimbra, without the need to enter imMail.
At imMail we believe in ensuring a seamless collaboration process, which we believe is the key to creating more productive and cost efficient companies. We invite you to try our video conference tool, where you can host your meetings with any associate within your professional world, seamlessly collaborating with our video conferencing.
If you want to know more about imMail and our video conferencing tool, write to us at sales@immail.ca. One of our professionals will be happy to contact you to schedule a demo.