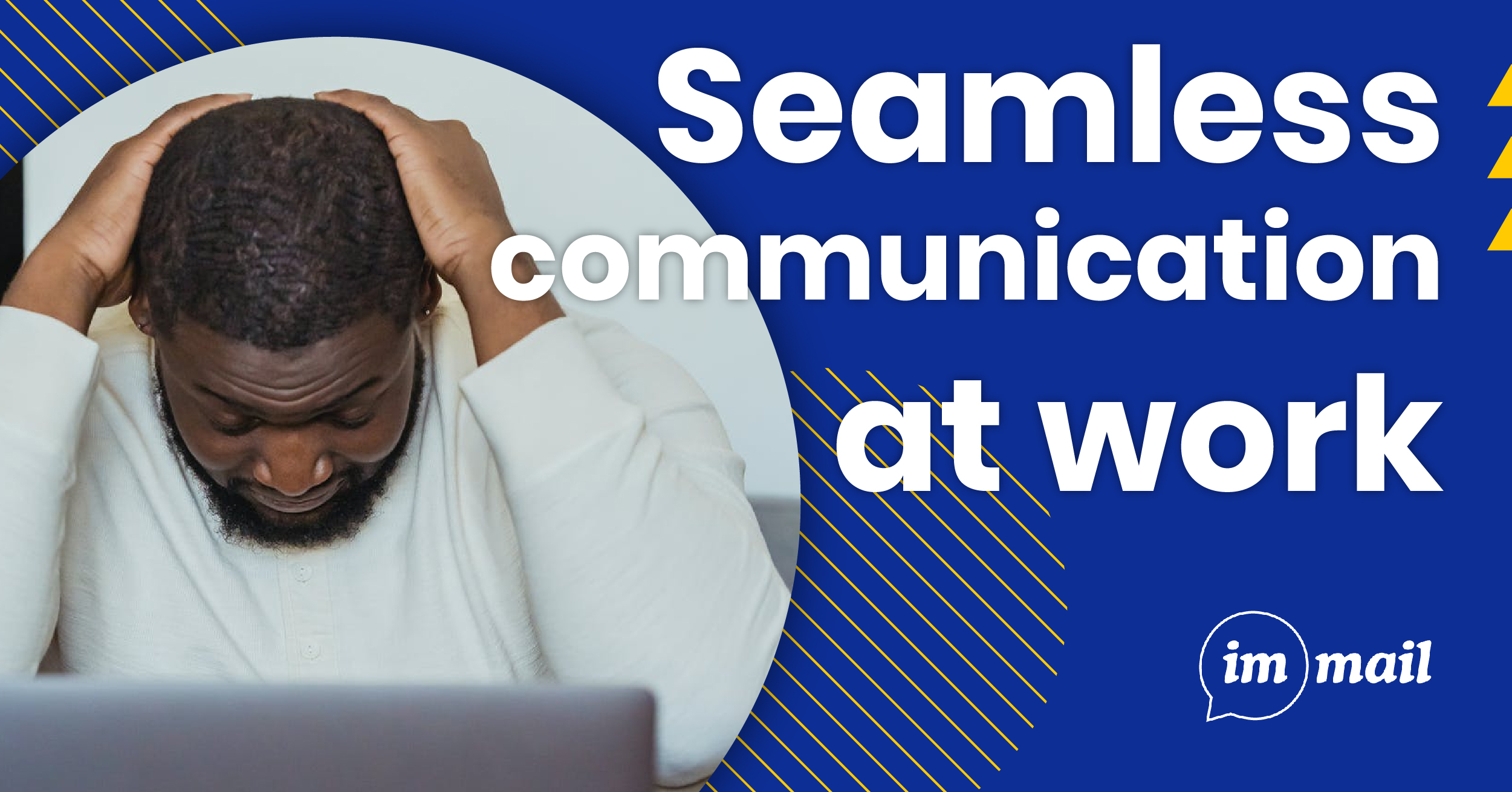 Seamless communication at work
Have you ever heard about frictionless communication?
During the pandemic period, our lives became even more digital. More and more apps have been added to our daily lives at work.
According to businesswire.com, an average worker uses 9.39 productivity apps to work.
It's fair to say that we're overwhelmed with too many apps to deal with every day.
And one of the biggest problems brought on by many apps is friction.
Friction happens when you have to switch between multiple apps just to accomplish a task.
According to a CITE study, we spend 32 days a year just switching between apps.
Friction is killing our time, focus and productivity.
Thus, we have prepared for you three tips on how to adopt frictionless communication at work:
Reduce the number of tools you use – Try to reduce the number of applications you use to collaborate at work. It's not uncommon to see people who use an office suite like G-suite or office 365 (which already has a char and video conferencing tool) also using an external video conferencing tool like zoom, for example. This overlap ends up taking your company time and money.
Standardize the communication channel – I know, sometimes you use email, slack and even WhatsApp to chat with close customers. The worst thing you can do to kill your productivity is not having a standard channel to communicate with your employees. Try to adopt only one tool to converge your internal and external corporate communication.
Invest in Integrations – The digital communication revolution happens when you automate the collaboration process by exploring all possible integrations with the systems you use. Imagine not having to leave the chat to access information that before you could only access by entering the intranet? Or still be able to request your vacation by sending just a command via chat? All of this becomes possible when a flow of integrations between systems has been mapped in order to automate collaborative processes.
A frictionless world is a world where you don't need to open more than a single App to find information or trigger the command you need.
– imMail Team