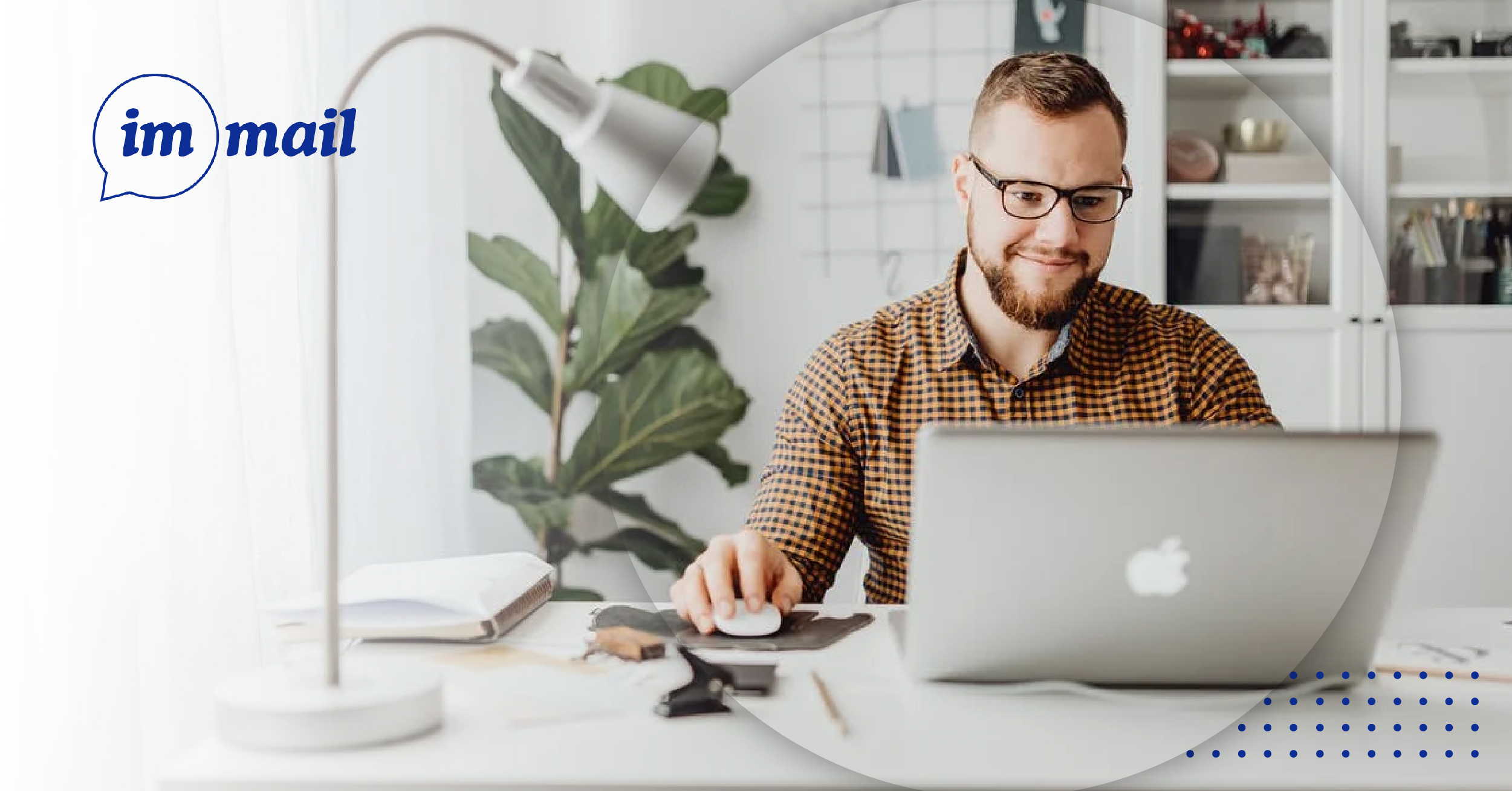 How to Make Telecommuting Work
Telecommuting was more or less adopted overnight by many companies worldwide due to the pandemic. Unfortunately, remote work has become more of a headache than anticipated for collaborators. We need to embrace this once sought-after opportunity by implementing new strategies and using professional tools to help us streamline this process. We can no longer talk about remote work as the future. We must realize remote work is here to stay and adapt to the best of our abilities to become more productive and efficient.
What steps can you implement for your remote team today?
Proper Collaborator Management:
You must be on the same page as your collaborators by understanding their schedules and availability. Without this knowledge, tasks cannot be organized efficiently to prioritize objectives and make deadlines without adding unnecessary stress. Miscommunications and unmet expectations are completely avoidable when using imMail's user administration panel. Administrators can support processes and keep track of their team's objectives, enhancing overall productivity.
Task Centered Performance Evaluation
You must reframe your mindset from the traditional work week. Remote work productivity should be measured by objectives met, not time spent. There is no use in having a collaborator spend 8 hours at their desk if they can accomplish the same amount of work in half the time. Shift your focus to meeting goals and being productive with your time dedicated to work tasks.
REMEMBER
imMail has a Free Plan that you can explore before upgrading to one of our Enterprise plans for as little as 2 USD/user/month. We offer the most complete and competitive solution on the market because we understand your company's need to keep your team connected. Read a few of our tips below on how to facilitate a collaborative community environment for your company.
See Your Collaborators as Humans First
For remote work to be effective you must humanize your collaborators' experience. Get to know them as individuals so you can best serve their circumstantial needs. Be flexible in their scheduling and find what is cohesive with their life while remaining efficient in their work tasks. Remember, productivity is achieved through objectives met, not time spent.
Encourage Face-to-Face Interactions
For your team to create a work community, you must encourage "putting a face to the name". By hosting monthly virtual meetings, colleagues can catch up and connect on a visual level, improving internal communication and strengthening professional relationships. If possible, annual or bi-annual in-person meetings are a great way to boost collaborator morale and continue fostering a connected team. With imMail, your team can host virtual meetings from anywhere with a mere click of a button, keeping your company connected in real-time.
At imMail, we have a complete, intuitive and affordable solution that exponentially increases productivity and creates strong and efficient teams. We offer a range of plans to fit everyone's budget, charging no more than 4 USD/user/month. Click the following link and schedule your free consultation today.