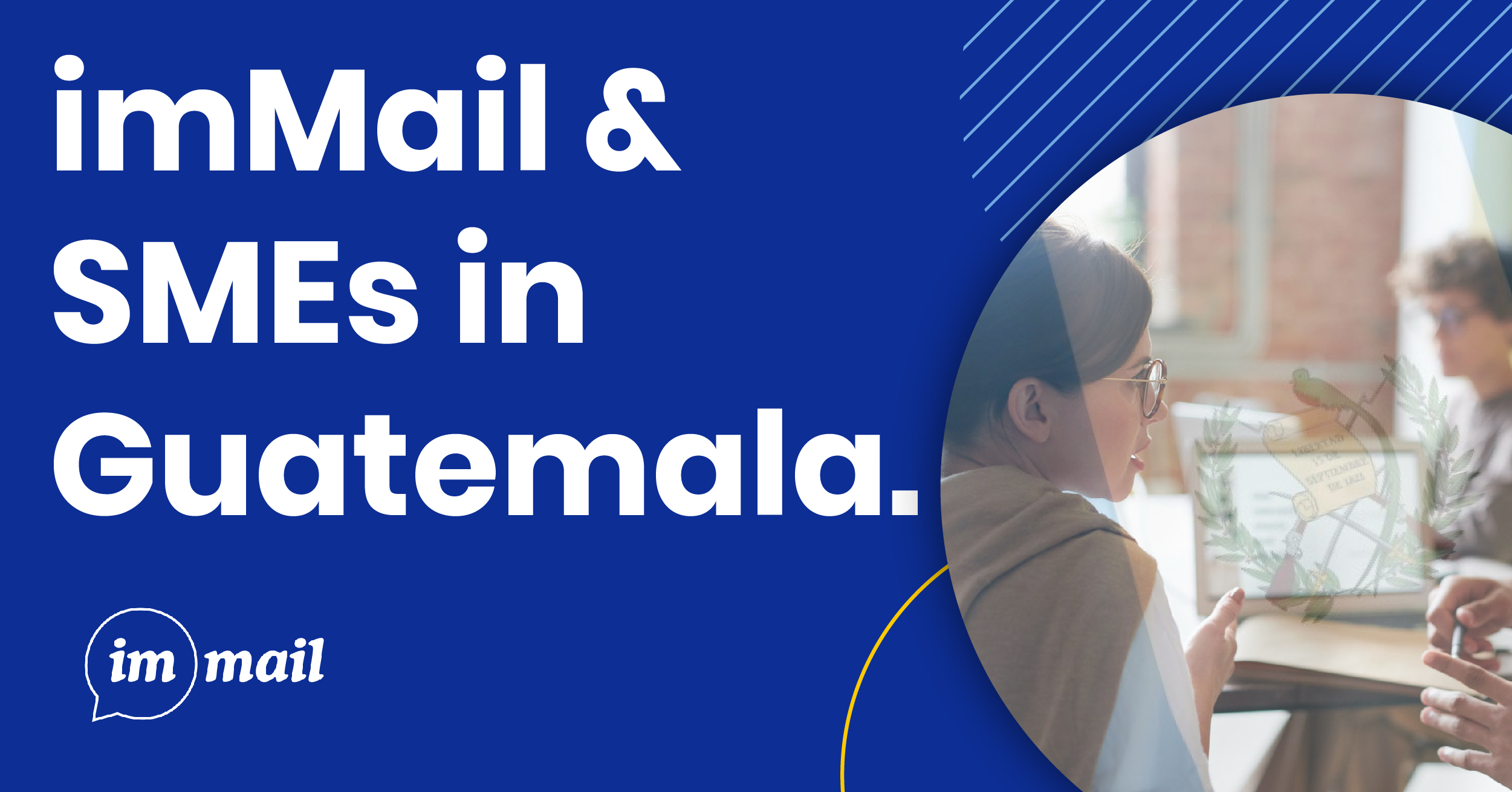 imMail and how we are helping SMEs in Guatemala to have better communication.
imMail is a solution that is a great fit for small and medium-sized businesses. The main reason is that our competitive prices that we have in comparison to other solutions on the market, are much better and fit the low budgets that SMEs have.
Most small and medium-sized businesses when they are starting their operations do not even have professional mail or communication solutions. This is undoubtedly a widespread problem throughout Latin America. Based on this problem. We have encouraged some of our partners to work in this market niche of SMEs. Where there is a giant potential for expansion of imMail as a solution to solve all the collaboration and communication problems that these types of companies have.
Today we will tell you a little about a project that we have worked with Zeugys Networks, one of our partners in Guatemala. With this partner we have had the possibility of putting together packages of collaboration and business management solutions including imMail. The initiative started from being able to provide basic collaboration solutions to SMEs in Guatemala. Allowing companies to access tools at a competitive price that are usually out of reach due to high prices.
Our partner Zeugys from Guatemala is also a partner of Zimbra. This is a great advantage, because we were able to offer an email + imMail package integrated on the same screen, having all the collaboration tools at hand and in an easy-to-use way.
With this integration Zeugys and imMail build packages specifically for SMEs with no more than 50 users. The idea is that they can be given a corporate email, a domain (if they didn't have it yet), instant messaging, video conferencing, drive, task manager and other features that come with imMail, all for the same price.
This campaign has been very well received in Guatemala, allowing many small and medium-sized companies to finally have collaboration tools at a much cheaper price. The campaign for SMEs developed by imMail and Zeugys made it possible to organize many of the processes of companies that were using personal communication tools and did not have adequate control of their information.
If you want to know how imMail can help small and medium-sized companies, in the same way that we are doing it in Guatemala. Contact us at sales@immail.ca and one of our experts will schedule a personalized demo with you.