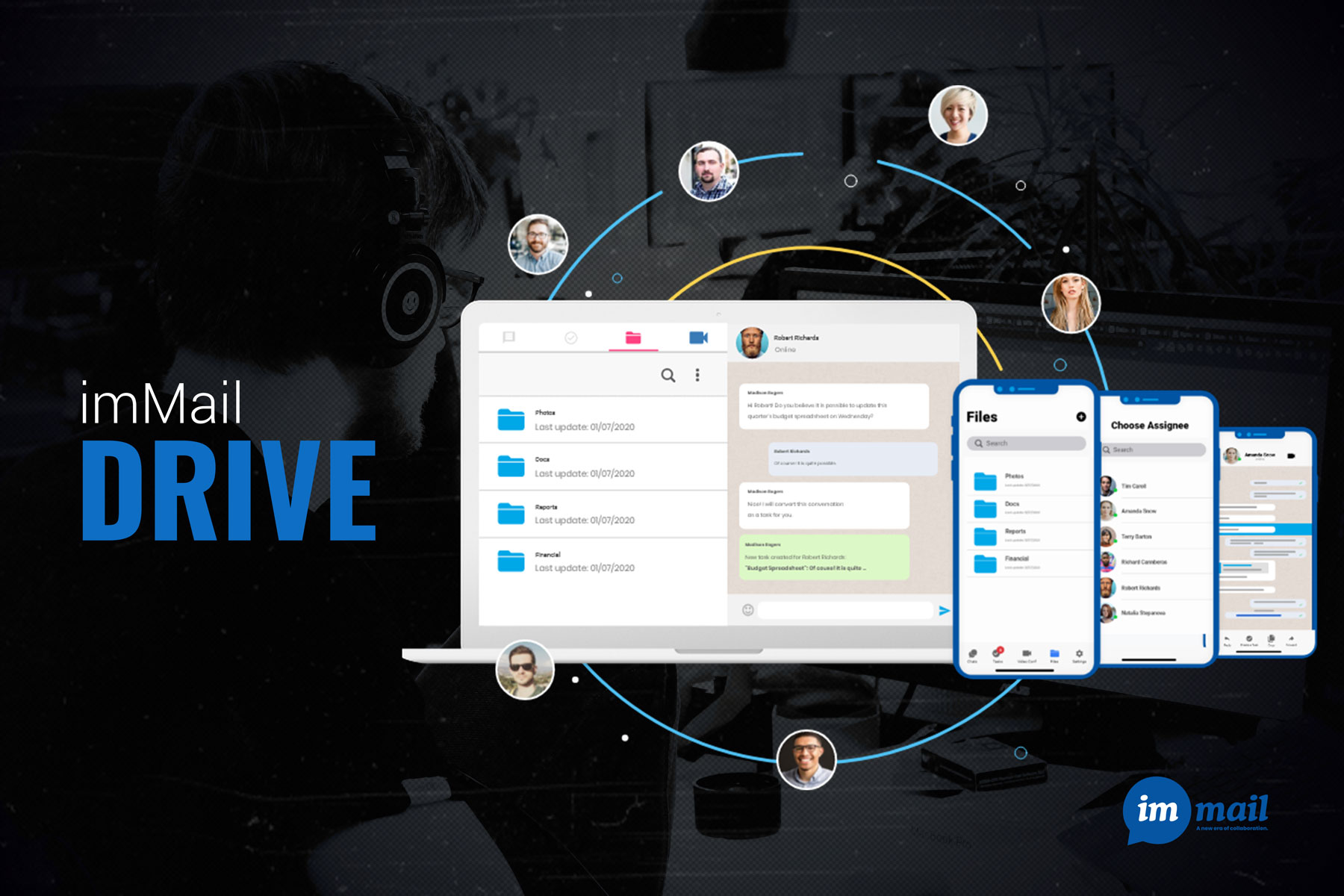 imMail Drive
imMail allows you to have all the necessary tools for collaboration in the same place. This is why in imMail you have a section dedicated to the company's corporate drive. Without having to change screens!
In imMail drive you can create an unlimited number of folders and subfolders, which you can share with your colleagues and the organization in general. imMail drive allows you to organize documents and relevant information by areas or projects. All this in the cloud! Allowing you to have all your files at hand from anywhere, either on the web or from your mobile.
Likewise, with imMail drive you can automatically save all the recordings of your meetings and you can view them in the cloud without taking up space on your computer. Best of all, imMail has up to 1TB of cloud storage per user! Achieving that you can enjoy one of the solutions with the best cost – benefit of the market.
If you want to know more details about imMail drive and how it can increase the productivity of your company, go to the following link: https: https://immail.ca/file-management/
Feel free to contact us at: support@immail.ca