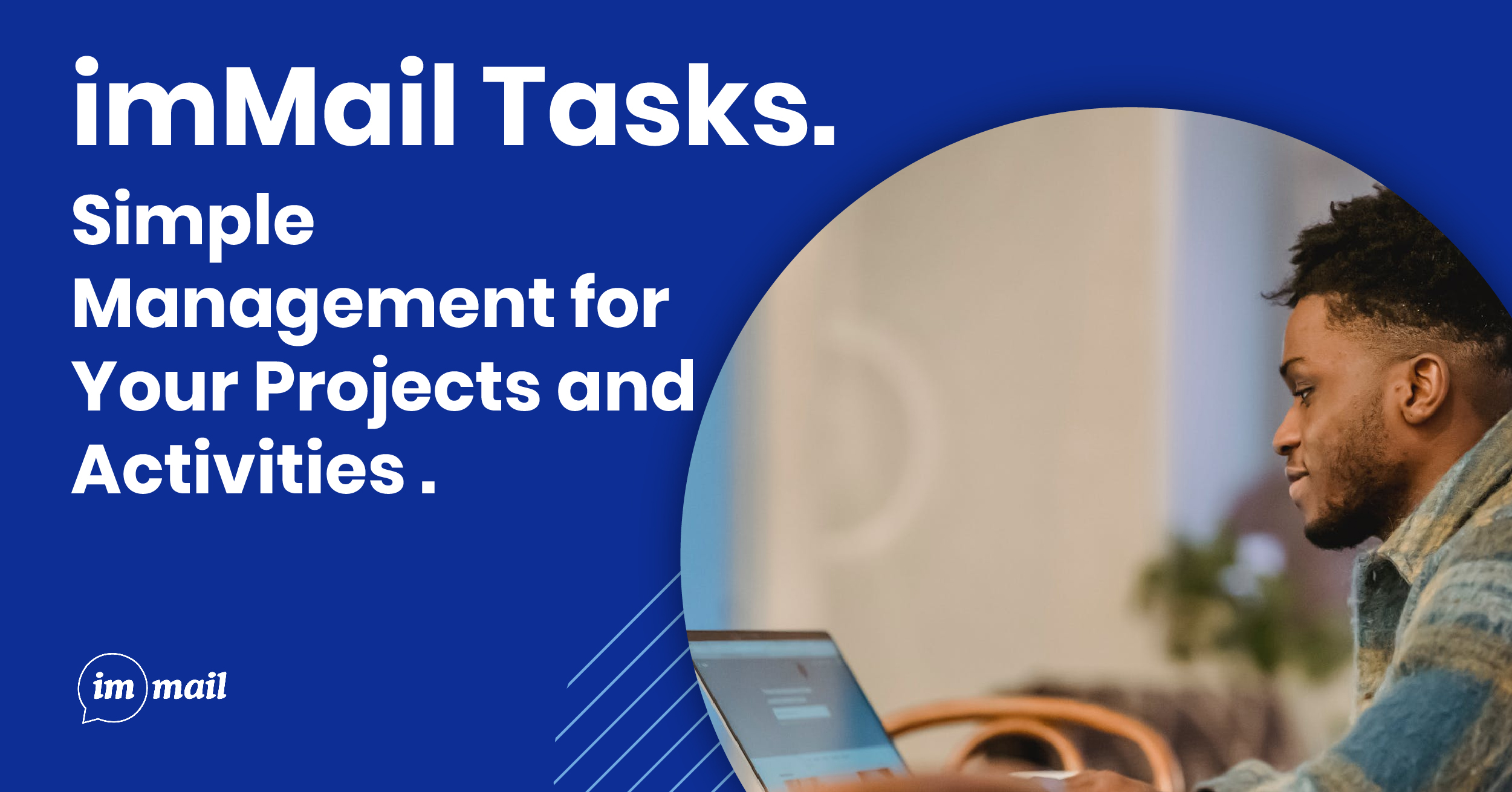 imMail Tasks: Simple Management for Your Projects and Activities
imMail's mission is committed to real-time communication and collaboration through instant messaging. Our mission helped mold one of imMail's most influential modules, the task module.
Fast and fluid communication allows companies to be more productive and efficient. This is why imMail ensured all company processes could be started directly from instant messaging. Communication through instant messaging, generates a constant flow of information. This information must be organized and managed properly to be used effectively. Simple and intuitive processes allow the entire team to be on the same page, generating better cohesion between coworkers.
The task module within imMail allows users to create tasks from any conversation, promoting efficient prioritization for all of your company's work objectives. The user can assign tasks, set deadlines, and establish priority ratings for anyone within imMail, all with a click of a button. Whether you're attaching documents to be edited, reminding a co-worker of an important deadline, or prioritizing work activities for your employees, imMail's task module has you covered.
At imMail, envision a future of seamless communication within the business world. A world where communication is efficient and effortless, boosting the flow of daily work processes. Let us help you have a more connected and productive team. Contact us at sales@immail.ca, and one of our experts will schedule a personalized demo with you.