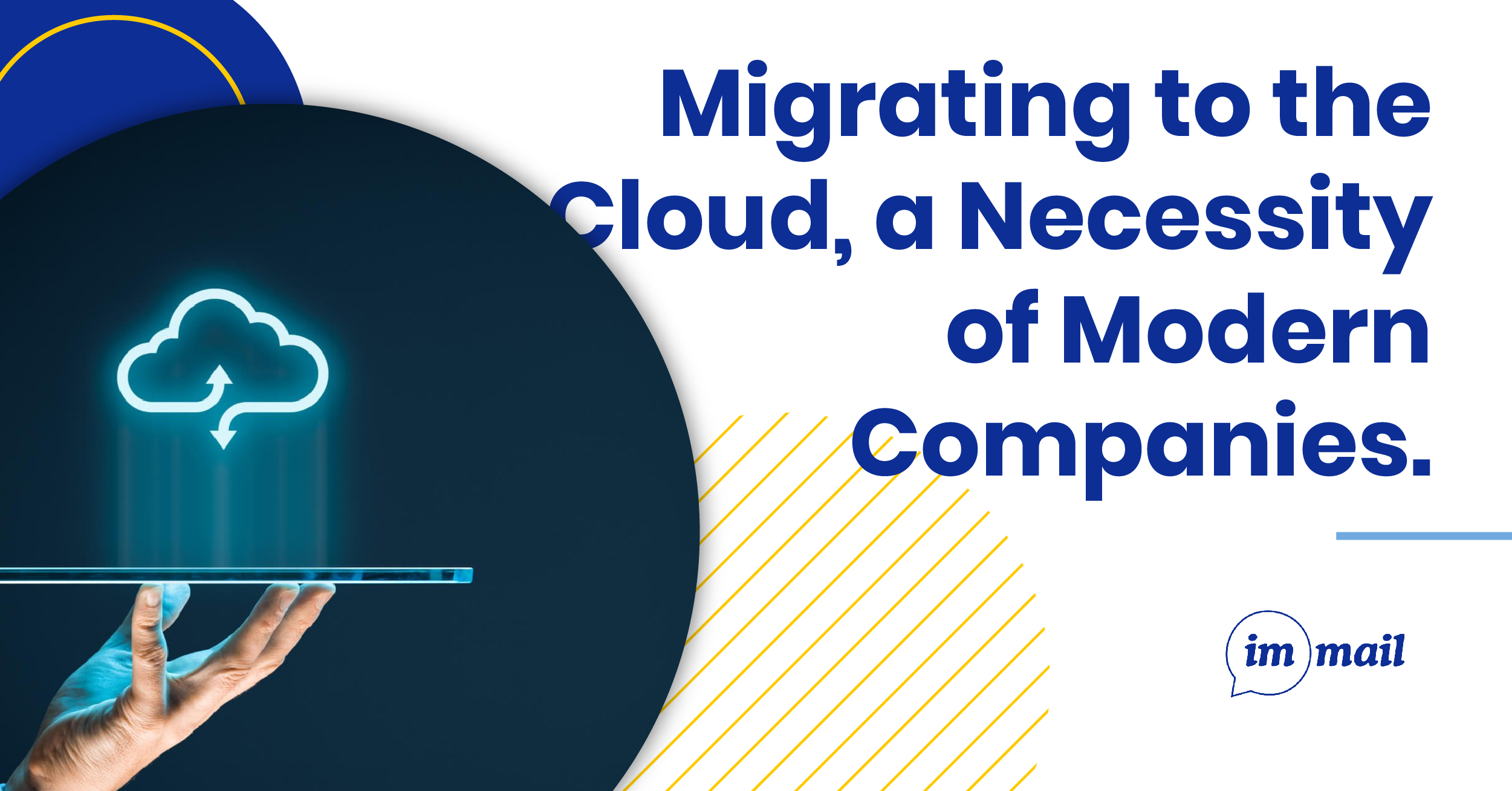 Migrating to the cloud, a necessity for modern companies.
In recent years we have heard a lot about the cloud and everything that comes with having applications that no matter where we are, we will always have the information in our hands.
We are in an era where the cloud is our best ally to safeguard our information and business data. Thanks to this revolution, companies are managing to save huge amounts of money that they are usually spending on robust infrastructures and data centers to store their information and data that companies produce on a day-to-day basis.
Nowadays and thanks to advances in technology, it is less and less necessary to store our things on mobile or desktop computers. We can access everything with a user name and password in applications that protect our information in third-party clouds where the infrastructure and maintenance of platforms and storage do not depend on my company directly.
The above is a concept that companies are implementing and and all businesses should start planning in order to be much more efficient in their operations. On a day-to-day basis, companies are generating and processing millions of data, which must be stored in order to have good information management. Many companies have their own servers where they protect company information, causing them to permanently have to do maintenance and updates, because at all times we are generating much heavier and more robust information.
On-site infrastructure is becoming extremely expensive for companies, driving their operating costs to unsustainable levels. The volumes of data need to be processed efficiently and quickly, and for this we need a very suitable environment.
For this reason, we recommend looking for alternatives in the cloud to upload all your technology infrastructure to the cloud. Today companies such as Amazon or Microsoft have extremely secure clouds, where companies pay depending on consumption, and do not have to worry about any type of maintenance.
Going up to the cloud will allow greater efficiency in each of the business processes, likewise, no matter where my information is, it will be protected in a safe place and with the support of large technology companies to avoid data leakage.
The future is now and the cloud is part of it. If your company wants to evolve to a much more connected, efficient and secure world, implementing solutions in the cloud is the answer to continue to maintain itself over time with constant operational efficiencies.
If you want to know about our business communication and collaboration application 100% in the cloud. email us at sales@immail.ca and one of our specialists will contact you.