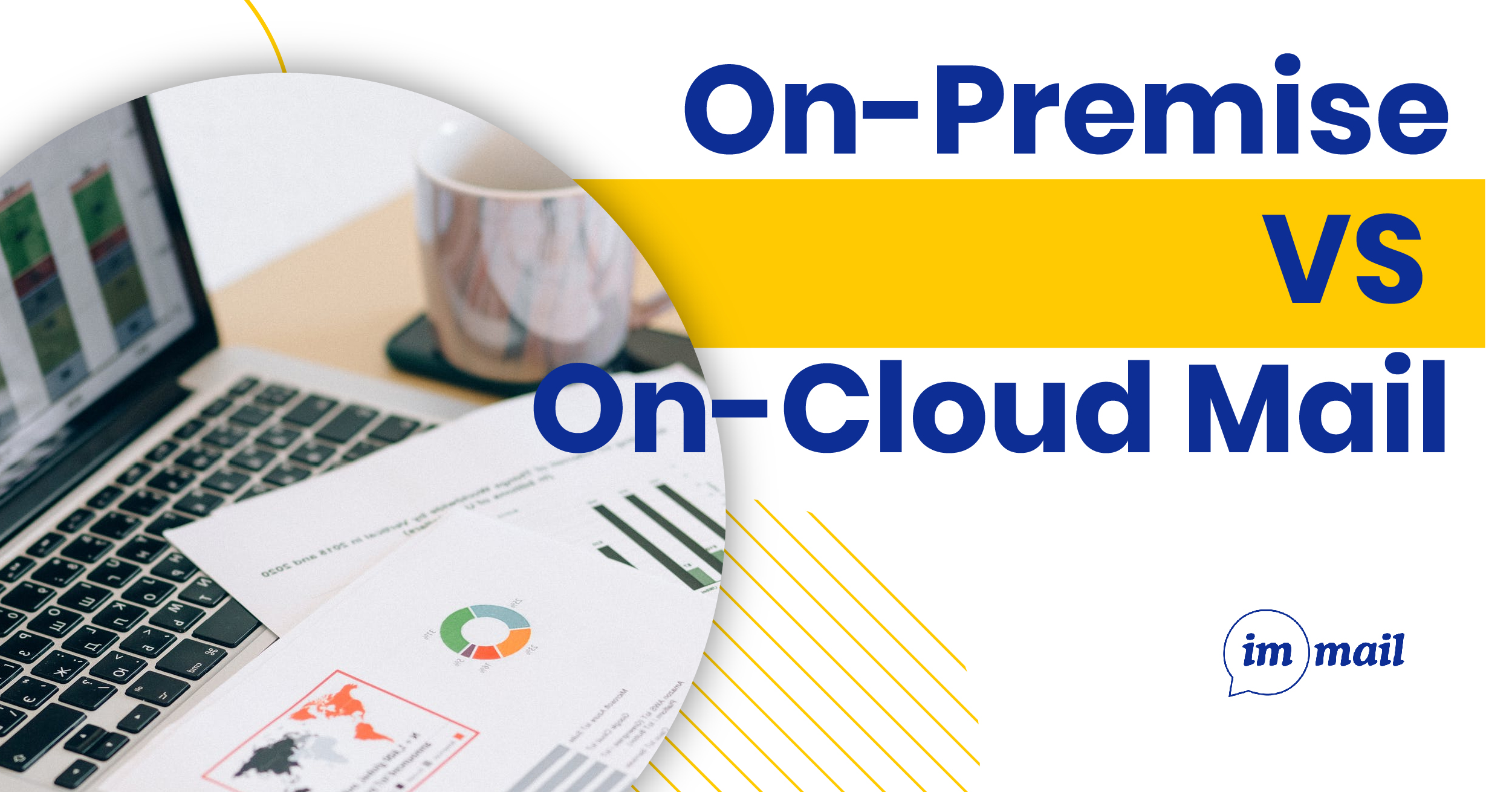 On-Premise VS On-Cloud Mail: What is Best for Your Organization? 
The explosive movement towards cloud services such as SalesForce.com has caused a ripple effect around the world. Even the highest level of security organizations have trusted their infrastructures to public cloud services, including AWS, Google Cloud, and Azure.
Cloud services are highly convenient for organizations. There is no investment in hardware, the scalability is infinite, and you can eliminate several other indirect costs in the chain. But, due to the recurring news on privacy issues, question reemerges again, is it a good strategy for my company?
The correct answer is: It depends!
Below we prioritize crucial considerations before you decide to run your mail services in the cloud:
1. How Many Employees Do You Have? 
Cloud infrastructure has significant benefits for small to medium-sized companies with a limited budget. Needing no hardware investment, your company can easily transition over and continue to manage efficiently.
For large enterprise companies, make sure to check some crucial requirements before deciding to move to mail cloud services. Ask who will be the administrators? Who will be the provider? What is the SLA of the provider? Do they have ISO / SOC certificates?
2. What is Your Company's Industry? 
Depending on privacy standards in your company's industry will decide if cloud infrastructure is the best option for your company.
If data security is a success-critical factor, the higher level of security on-premise has makes it a better choice when compared to the cloud. We see this with military data centers, which allow for the military to utilize their on-premise security.
3. What is the Demand for External Communication?
Most industrial and manufacturing companies have several thousand employees, all communicating strictly inside the organization. For these companies, on-premise mail/ messaging would be the most efficient and cost-effective.