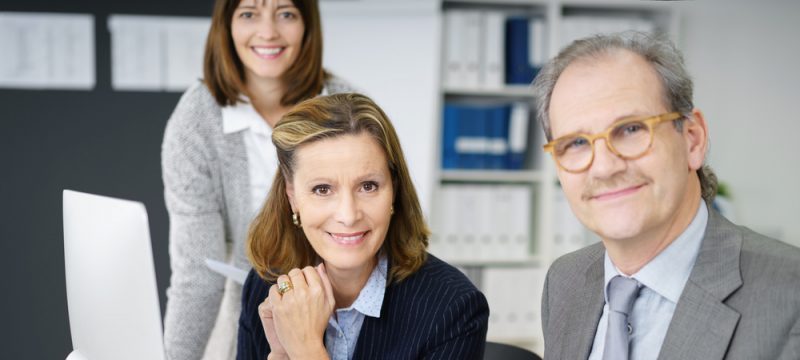 Sales team communication: meet imMail!
Anyone in charge of a sales team knows very well that communication can be a challenge in the face of such dynamic salesperson routines during the week and at the same time such important goals to meet. You need to constantly exchange information about ongoing opportunities and negotiations, as well as news about contracts. But how to do it the best way?
Email has already proved to be the best option, even though it can be accessed by mobile phone. It is not instantaneous and often becomes impractical to answer, depending on the tool used by the company. The path many vendors find to facilitate communication is not ideal either: WhatsApp messaging. It is a great application to use in personal life, but when it is taken to the corporate environment, leaves the company vulnerable to information leakage, among other risks.
Against this background, the business instant messaging application, imMail, was developed. It brings together all the communication convenience offered by apps like WhatsApp and Telegram, but with all the control and security your business needs. In sales teams, this tool is particularly efficient, a topic we'll talk about in this article. Check out!
5 IMMAIL FEATURES FOR YOUR SALES TEAM
Why should your company adopt one more communication tool for employees, especially salespeople? See below 5 features that can be valuable to a sales team!
1. EXCLUSIVE CHANNELS FOR OPPORTUNITY TYPES
As with other applications used for personal communication, imMail enables the creation of topic groups, for which managers can choose who the participants should be. Within a sales team, this is particularly interesting for tracking types of opportunities, broken down by company profile, market segment, most appropriate solution, or sales group, for example.
It is also important to create groups with all team members to exchange best practices, share questions and even informal conversations.
2. SHARING FILES
Another important function of imMail is to upload files, either through the mobile app or the desktop app. Documents can be easily shared and stored for the future – with quick search whenever you need them. Sellers can use the app to access proposal templates and business presentations, contracts, and product datasheets. All in the palm, wherever you are!
3. QUICK COMMUNICATION BETWEEN SELLER AND OFFICE
Undoubtedly, one of the main benefits of adopting imMail is the rapid communication between the salesperson in the field and the rest of the employees who are in the company. Thus, it is easier to talk with the management of the sales team and also with the Finance, Legal, Product, among others.
The instant communication model allows you to accelerate the speed of responses while also optimizing employee time – it is easier to send a voice message while on the go than to stop writing an email, for example.
4. CELEBRATION OF RESULTS
Another important point has to do with team motivation and celebration of results! Sharing in a specific group all new contracts and all goals set helps the team to feel more connected to the common goal and also creates a sense of community where everyone contributes to the ultimate purpose!
5. GOAL MONITORING
Finally, as we talk about goals and objectives, imMail can also be used as a repository for meeting minutes and sales team management updates on new goals and challenges. By making it a habit to record all information in a common and easily accessible space, it is easier to have the entire sales team aligned to the same speech, even if they spend a lot of time away from the office.
ENHANCE COMMUNICATION OF YOUR SALES TEAM!
If you have or are part of a sales team in your business, one factor is critical: ensuring that communication is as smooth as possible so that salespeople do what they know best, sell. For this reason, make sure you know and test imMail to optimize interactions among your employees!
Want to know more about imMail features? See more on our site!