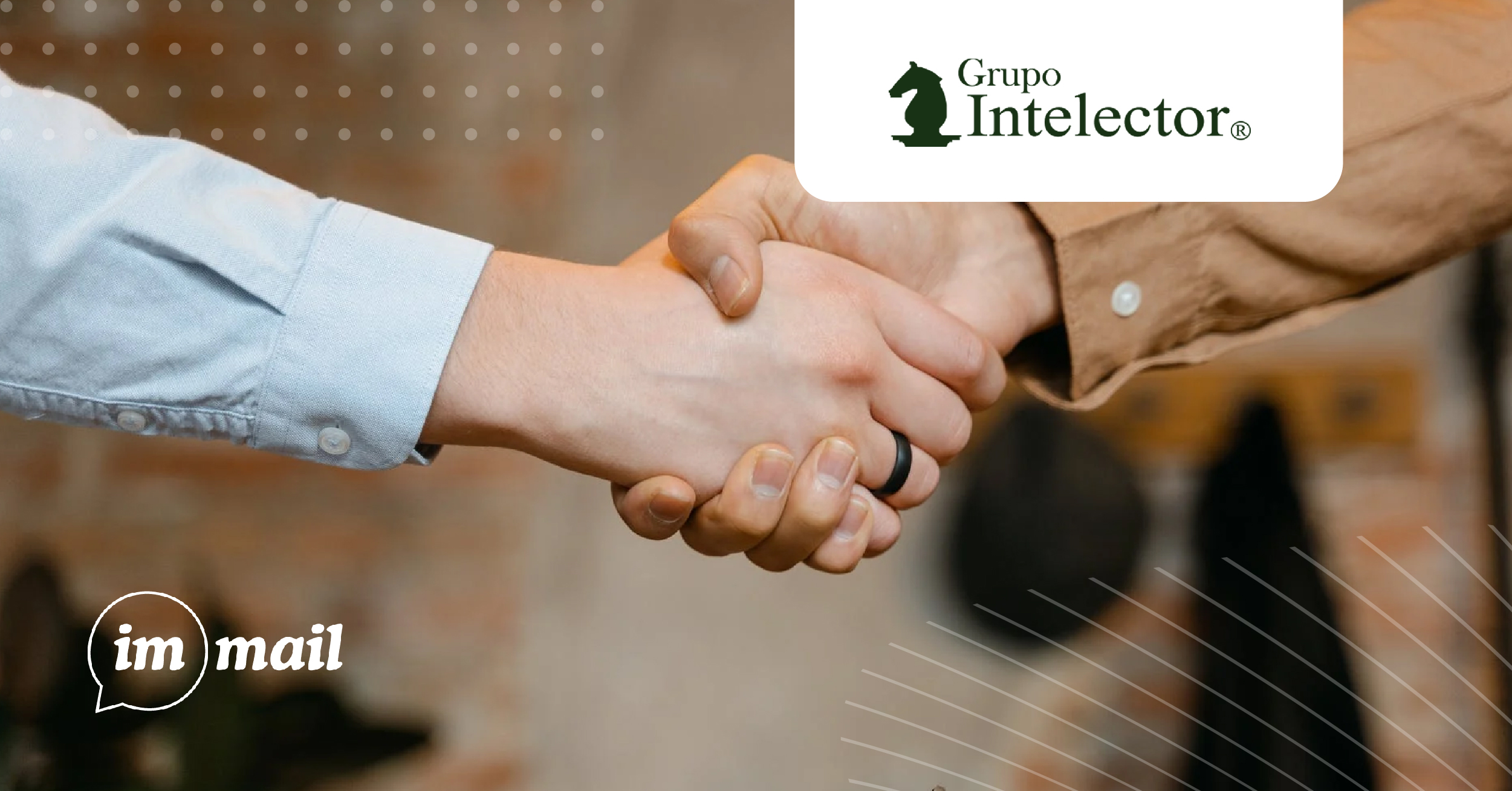 Shielding Your Information with On-Premise
Success Story: Intelector Group
A first-hand experience on how imMail is bringing companies closer together, without compromising their data security.
As one of the largest distributors of technology in Ecuador and Central America, Grupo Intelector knew their customers had an urgent need to regain control of their business communication and information. In 2020 Grupo Intelector and imMail solidified their business partnership, as imMail filled their communication and security gap.
Early 2021:
After 7 years of utilizing Microsoft Exchange and Microsoft 365 as their internal email and collaboration tool, Intelector Group began to become aware of their own need to upgrade their email and collaboration infrastructures. WhatsApp had become the prominent tool used within the company, increasing the likelihood of security breaches and lost data.
Late 2021:
At the end of 2021, a vulnerability in the Microsoft Exchange servers was discovered, pushing Grupo Intelector to look for alternative solutions to migrate their information from the cloud to their own on-premise solution. Granting them control to protect their data with security protocols that they'd defined for themselves.
Solution:
Grupo Intelector was soon on the hunt for a new email and collaboration suite with on-premise capabilities. They found their new email suite provider with Zimbra, making imMail the perfect fit for their collaboration and on-premise needs. At last, an integrated solution all in one platform.
"After deciding that imMail would be our professional communication solution, we started the installation work with their engineering team. The installation of implementing imMail on-premise and integrating to Zimbra took no more than 2 weeks. The efficiency of the application and the good structure of an on-premise installation has allowed us to use only two virtual machines and connect our entire workforce through a VPN within the application."
-Alexander Chachagua, CTO of Grupo Intelector
Result:
Thanks to imMail's user-friendly interface, advanced collaboration functionalities,  and auditing capabilities, Grupo Intelector officially trusted imMail as its only professional communication channel. Shifting internal communication from WhatsApp to imMail, keeping all work collaboration in one place.
"With imMail, we were able to add different levels of security in our on-premise installation, as well as seeking certification in good practices in information security using imMail as a channel to achieve part of this certification. Now the monitoring of our projects occur in imMail, we have an audit on all the information that is exchanged in the application, and all our collaborators connect through our internal and secure network, I have the information protected at all times."
-Alexander Chachagua CTO of Grupo Intelector.
The Grupo Intelector success story demonstrates the impact that imMail can for those companies that highly prioritize on-premise facilities. At imMail, we offer installation alternatives that many cloud solutions today do not offer. We are continually adapting to the needs of our customers but always keeping to our primary pillar, complete data confidentiality.
Want to know how imMail can help you improve your collaboration with installation alternatives? Follow the following link, and one of our experts will contact you to give you 1-on-1 advice.
Visit us: https://immail.ca/lweng/
imMail Team