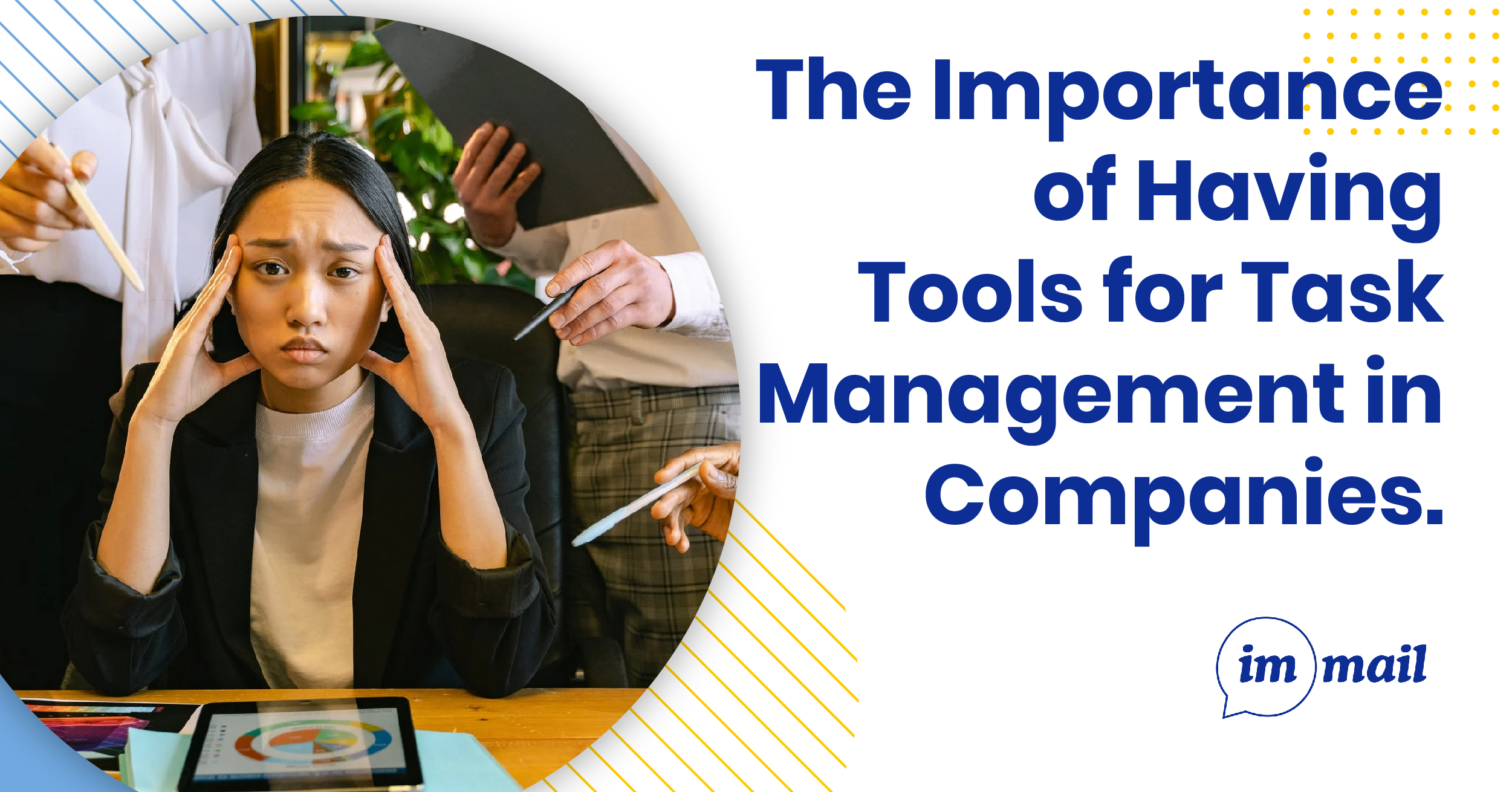 The importance of having tools for task management in companies
Today one of the main success factors in all companies is to have organized processes and tools to be able to follow up on each of the activities and projects that are being developed within the company.
The vast majority of small and medium-sized companies fail in the early stages due to a lack of organization in all their professional processes and day-to-day tasks. This is why we want to talk a little about this topic and how it influences the success of companies.
All companies, regardless of size, have processes and tasks to perform in different aspects and areas of the company. However, the vast majority do not adequately monitor these processes, which has a negative influence on each of the results and the proposed goals that teams and companies have. Nowadays and due to the high use of instant messaging, we tend to forget many of the pending tasks that we have in a specific process or job. We almost always forget work pending tasks in a chat. If we want to be much more efficient in our companies, and save money in our daily operations. It is essential to have very defined each of the tasks of my team and the scope they have within the company. Here are some tips to be more organized in companies.
Find solutions for the organization of tasks and processes in the market
Taking into account the aforementioned, there are many solutions in the market, which seek to solve the organization and task assignment needs that exist in all companies. Depending on the size of your company, you can adjust to the solution that best suits your needs. There are free solutions such as (Trello, KanbanFlow, Archmule, Kanbanchi..etc); Even paid solutions with many customizations integrated into the internal processes of your company. You must choose the one that provides the best cost-benefit to your company.
Standardize all professional processes in my chosen solution
After having explored the endless number of task and process management solutions that exist in the market, and after having chosen the one that best suits your company. The next step is to define all the action plans of the different professional processes, and organize them within my official solution.
It is very important that everything is defined in stages, and that all my collaborators know how to define each task at one stage or another. Each of the tasks assigned to my team must always be documented within the platform, this will allow us to have a follow-up and for the processes to progress smoothly and much more efficiently.
Hold planning and follow-up meetings
An important factor to be successful in organizing processes and tasks is being able to have planning and monitoring meetings from time to time on each of the projects that we are working on as a team. Here we can define improvements in each of the stages of the processes. This also allows us to see how the team is performing, and where we must be faster or more efficient to achieve the results.
With the aforementioned we can greatly improve our management of tasks and activities within the company. Remember to always have fluid communication with your team at all times. Only then can you ensure that business processes are efficient and you can achieve your goals while saving money and making the most of your resources.
If you want to know about imMail and how through professional instant messaging integrated into a task system, you can improve process management in your organization. Write to us at sales@immail.ca and one of our specialists will contact you to schedule a personalized demo.