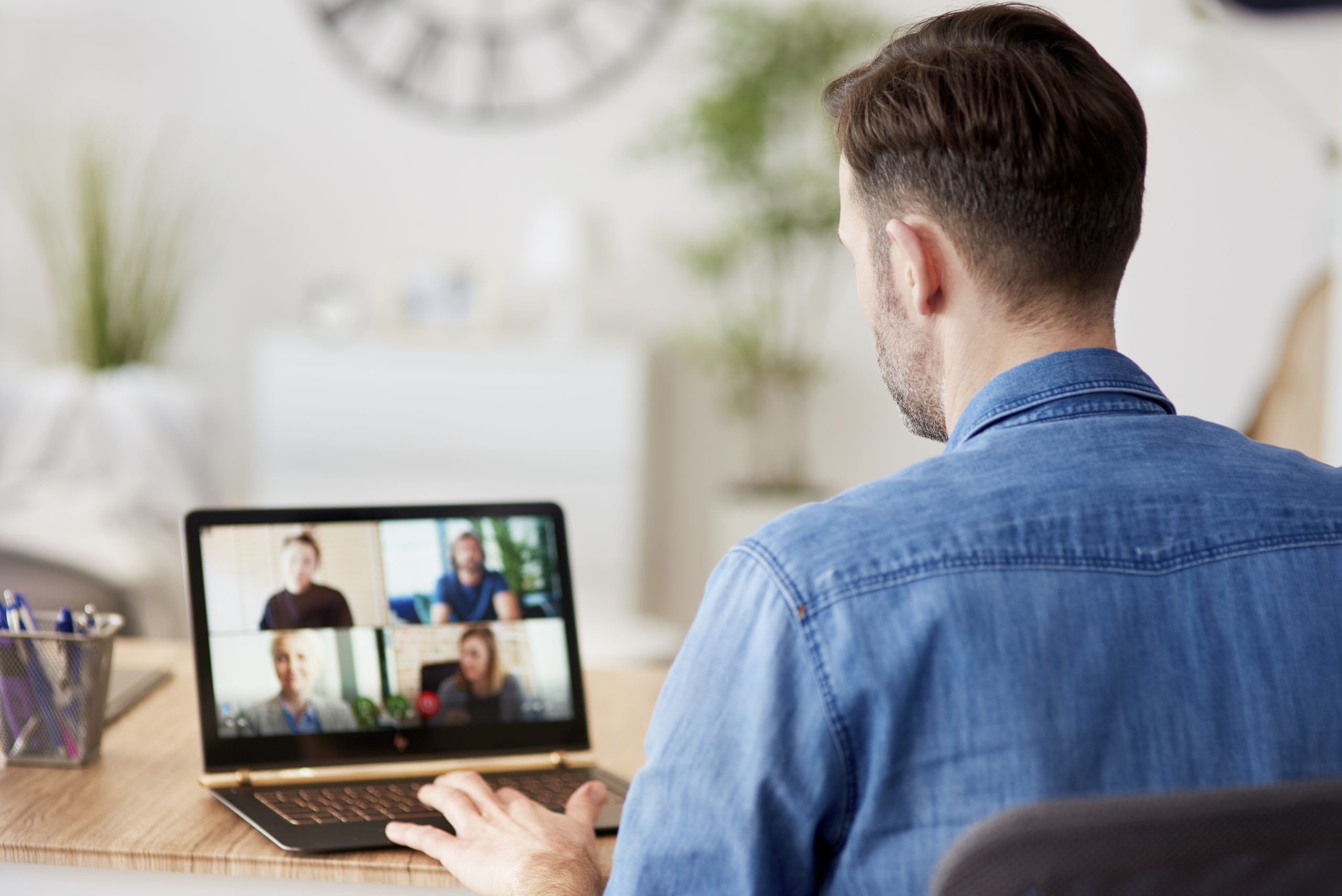 Videoconferencing: Discover the new market solution
Videoconferencing tools and solutions have gained great prominence in the professional scenario due to social isolation in 2020.
This is because businesses and employees had to adapt quickly to ensure a more fluid and effective communication.
After all, we were all caught by surprise with the coronavirus outbreak and we were forced to adapt to the new reality in such a way that the home office seems to be here to stay.
Empower companies in their collaboration process and to make work easier from anywhere.
– imMail Mission –
imMail mission has always been to make people's work easier, even if they are working remotely, that is, regardless of where they are working from.
Thus, knowing the current reality we are living in, and, listening to what our users have to say, we needed to create a viable and useful solution for everyone in this situation.
Following this idea, we are proud to finally launch the imMail Meet: the easiest way to hold video conferences!
Without wasting any more time, let's move on to the news!
See below the advantages that imMail Meet offers for your company, even with the free version.
In addition, check out the reasons why you need to start using it today in your company.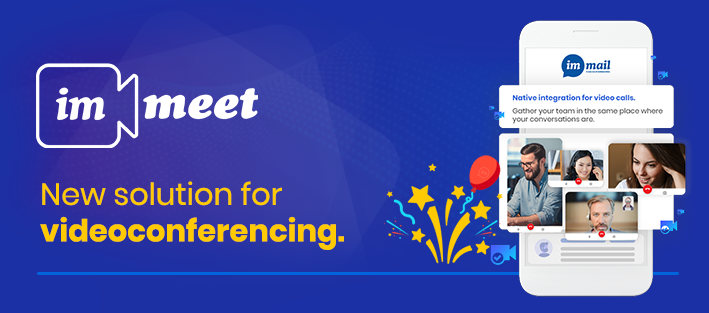 New features of imMail Meet
Since the brainstorming and planning of this new solution, we have been concerned with two attributes: security and simplicity.
In that sense, we are glad to say that our mission was successfully achieved.
See all the possibilities:
Higher quality for your video conferences
No more time limit for your meetings!
With imMail Meet you make your meetings without time restriction, even if you are using the free plan.
Compatibility with major web browsers
Although most of the people are connected with their mobiles nowadays, the imMail Meet allows you to choose where you want to hold your online meetings: PC, mobile phone, tablet or TV.
Multilingual
We are a global corporation, therefore imMail Meet is available in English, Spanish and Portuguese.
Videos in HD quality
Stream and receive images/videos in HD. No more fuzzy and blurry images on your video calls.
Have your online meetings with a smooth transmission in HD quality.
Know who you are talking with
Let imMail Meet highlight the user that is talking at the moment. Or you can select your preferred user to view his/hers video at any time.
Your turn to have your say!
Signal to everyone that you want to speak.
It is common to have moments when more than one person speaks at the same time.
Therefore, signaling that you want to have the floor is a very simple and practical way to not create any discomfort during a video call.
Don't get lost in time
Long meetings tend to make participants lose their focus and they become unproductive.
So knowing how long you and your team are in the online meeting is very important. With imMail Meet you have the statistics of your video conferences durations.
Security for your video conference meetings
No risks or invasion from non-member users.
Each meeting room has its unique address and encrypted conversation, which ensures that the information exchanged (images, audio, text) does not fall into wrong hands.
More secure video conferences
You can create passwords for your video calls, preventing unwanted users to participate in your conversation.
Share your screen in real time
You can share your screen and show other participants the presentation you spent days preparing.
In this way, you can share with others exactly what you are seeing!
Simultaneous screen sharing
With imMail Meet everyone can share their screens at the same time!
No longer be limited to sharing a single screen during your video calls.
Invite your customers and your team!
You can call up to 50 participants for your video conference! Check out our plans.
All you need to do is send them the link to your room and you are done.
Integrated chat
Use the chat feature to send instant messages within the room.
During a video call you are able to send text messages and share files to other participants while still in the meeting. More productivity without leaving the meeting room.
Videos straight from YouTube
Play YouTube videos for all participants without having to share your screen.
As simple as it can be, right?
Video conference with imMail Meet + imMail
You no longer need to use a tool for each activity when communicating with customers and coworkers.
With imMail you can:
– Share and store files: up to 10TB in the Enterprise plan;
– Chat and conversation groups: unlimited number of participants in the group;
– Task Manager: create and delegate tasks to your team straight from your instant messages;
– Advanced search: search for terms and words in your conversations or even inside files, without having to open them;
– Artificial Intelligence: talk to an imMail consultant to know more;
– Integration with corporate systems, CRMs, email management tools;
imMail Meet video conference is here to stay!
We are very excited to share this news firsthand with you, but this is only the beginning.
In the world of video conferencing there are infinite possibilities, therefore, we want to hear from you:
What other features would make imMail Meet even better?
Leave a comment in the field below.
We are happy to answer and to assist you.