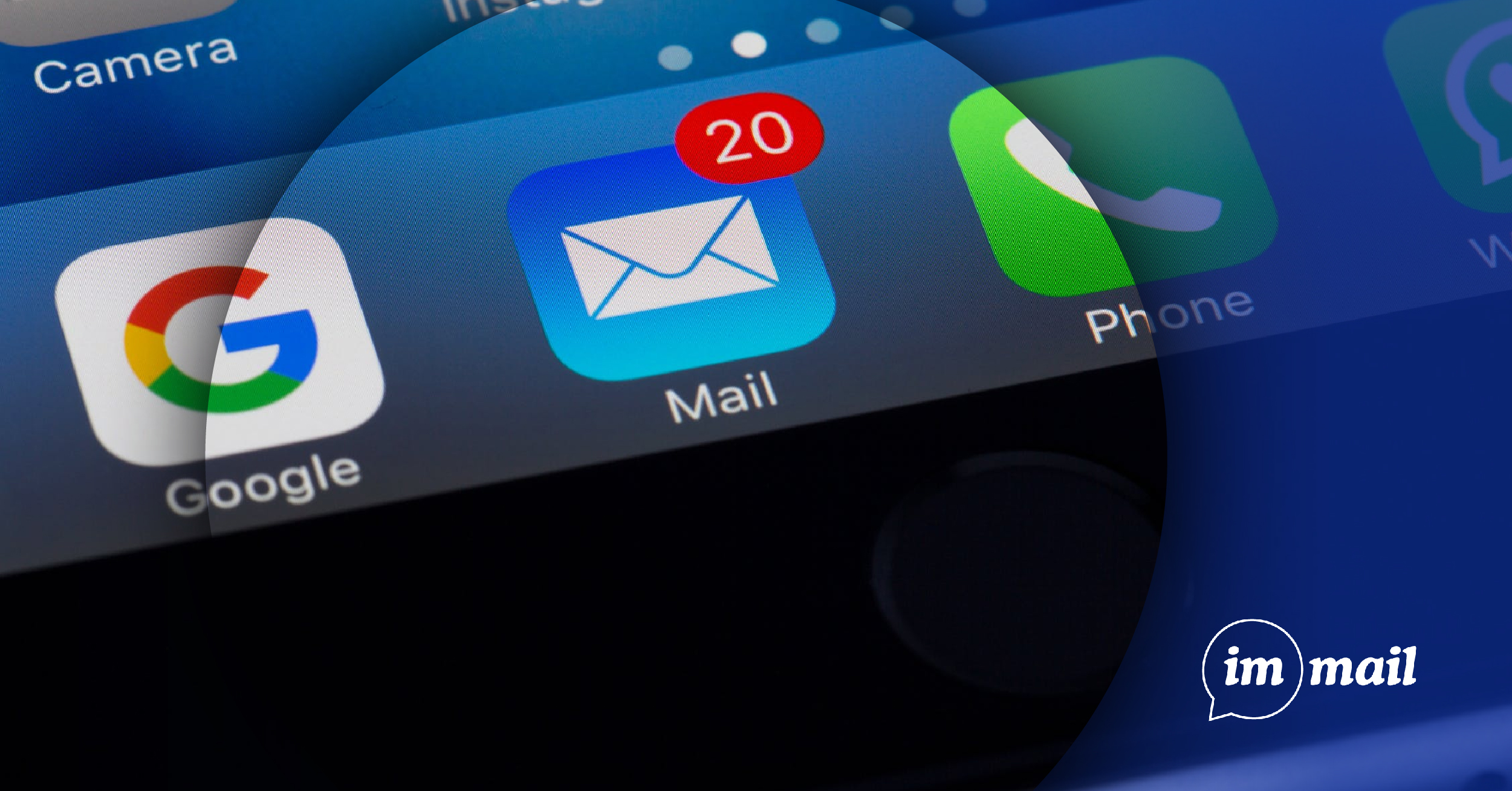 The Shortcomings of Email: Do The Cons Outweigh The Pros?
Email quickly became the main source of communication for companies worldwide. Today, most companies continue to use email for their professional internal and external communication.
In fact, email is still used as the predominant tool for collaboration and communication solutions within companies. Email is relied upon to be the central axis of communication regarding daily tasks, processes, projects, and daily advances that the company tracks.
Email is considered a fundamental tool in our professional lives however is it time we move to a better process? Check out below why imMail believes there is a better communication solution.
Email Lags in Recent Technology Advances:
Our world is advancing by leaps and bounds at the technological and communication level. Today more than 80% of our interactions in communication applications occur in real-time with ease. Email on the other hand has slow and untimely communication, significantly slowing down the communication process.
Decreases Our Daily Productivity: 
Due to email's insignificant technology innovation, professionals are not able to speed up their processes, preventing them from taking advantage of their production potential. The inefficiency of communication prevents projects and processes from progressing seamlessly, resulting in less productivity overall from employees.
Email is Isolated From Other Company Applications:
Email has little integration with other collaboration applications used by companies. Instead of relying on one main application to complete all work processes, employees need to bounce from application to application to complete tasks. This disrupts the completion of daily tasks and processes, ultimately reducing operational and cost efficiencies.
Difficult to Track and Retrieve Information: 
One of the biggest problems when relying on emails to communicate is how difficult it is to track and trace past information. Companies need to have quick access to historical information to analyze past data and increase agility in decision-making. The time wasted searching for past documents could be better spent making clear and concise decisions based on pre-organized and easy-to-find data.
The four points above highlight why companies may want to migrate away from email as their main collaboration tool if they want to become more efficient. Although companies are highly accustomed to using email, they need to recognize the needs of modern collaborators who require better tools to adapt to the current work rhythm.
Companies must adopt real-time communication systems that are efficient and fluid. Allowing information that is exchanged to be readily at hand and easy to process. If we want to reach new levels of productivity in our companies, we must begin to transform our professional communication tools. Email is designed for the past and will see a steady decline of use in our time of modern work.
The transition to modern collaboration tools is a necessary part of the current digital transformation for all companies.
Would you like to know how imMail can help your company migrate to real-time communication? Write to us at sales@immail.ca, and one of our experts will contact you to show you how imMail can boost your collaboration based on 100% instant messaging.